Ole Gunnar Solskjaer Blames Referee after Defeat to Aston Villa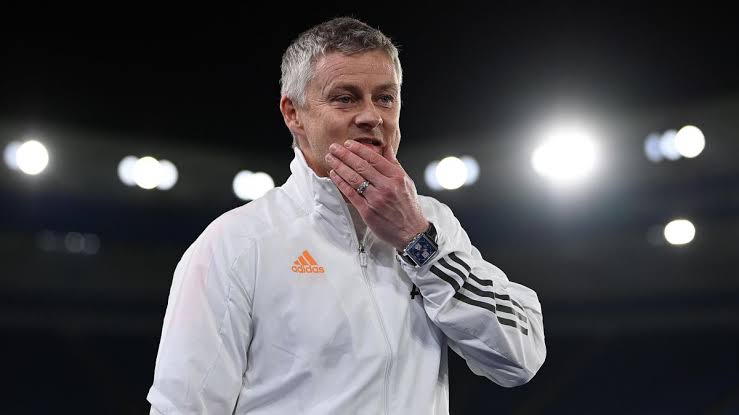 Manchester United's manager, Ole Gunnar Solskjaer, has blamed the referee for his club's defeat against Aston Villa. The defeat was the Red Devils' first league defeat of the season.
READ ALSO: MANCHESTER CITY ENDS CHELSEA'S UNBEATEN RUN
Ole was speaking to TalkSports after the game on Saturday, September 25th, 2021. He believes his side was treated unfairly in the game against Villa.
Kortney Hause scored the opening goal of the game on the 88th minute for Villa while Fernandes missed an opportunity from the penalty spot in the 93rd minute to earn United a point.
The biggest disappointment is that their goal is offside. Watkins is clearly offside impeding David de Gea, he is actually touching him as (Kortney Hause) is heading, so how that can not be given a foul or an offside, I don't know.

That one is a massive decision, and it's a match deciding one, so unfortunately, it went against us again and we'll have to battle on. One of these days we'll get one.
The Norwegian coach also spoke about Fernandes' missed penalty.
Bruno's been excellent. Cristiano is an excellent penalty taker as well, so that was Bruno's moment and unfortunately he didn't score this time, but he's done it so many times before.

Let's see if we get another one. We don't know if we will get any more penalty, with the decisions we're getting against us at the moment.
Manchester United have lost three games in all competitions which include defeat to Young Boys in the Champions League, defeat to West Ham United in the Carabao Cup, and recently in the Premier League against Aston Villa.