Ole Gunnar Solskjaer Believes Ronaldo Can Play Till He Reaches 40
SHARE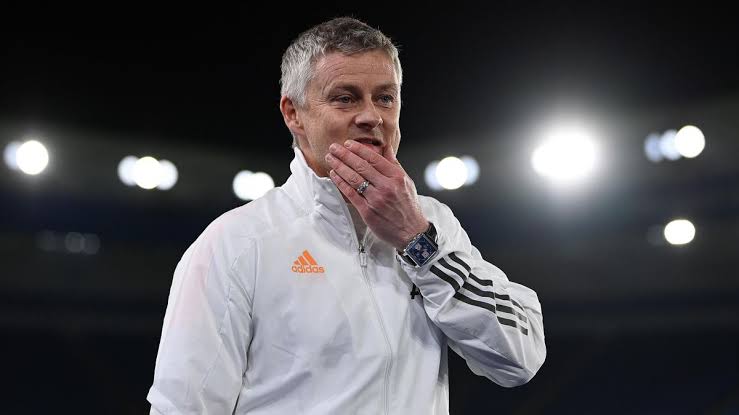 Manchester United's manager, Ole Gunnar Solskjaer, has said he believes Cristiano Ronaldo, can play at this same level for another three years. The Portuguese has been in fine form since he joined the Red Devils.
READ ALSO: THOMAS TUCHEL RULES OUT CHELSEA'S DUO AHEAD OF CITY'S CLASH
Ole was speaking in a press conference ahead of the team's early kick-off against Aston Villa. According to reports from Sky Sports, the manager believes Ronaldo will be at the top of his game till he reaches 40.
The 36-year-old has scored four goals in three games on his second return to Old Trafford and he recently broke the record of the most international goals scored by an individual.
I wouldn't be surprised if he still played when he was 40, not at all, because of the way he looks after himself. That's the key to it and, of course, some genes. There must be some genes as well, some DNA in there.

He has put every single ounce of energy and effort into becoming the player he is and has been, so he deserves every single little plaudit that he gets for his physical state.

What's more impressive is when you have achieved as much as he has, he's still as hungry. His mentality is still absolutely spot-on, and that's a desire to form inside that he's going to keep going until his head says, no, I've given everything now.

Hopefully, it will last a few more years. Linford Christie was quite an age when he won his gold as well, so age is never a problem.
Ronaldo joined Manchester United from Juventus for £25million. Supporters of the Red Devils will hope the Portuguese will continue in this fine form. This will boost their chances of winning titles both in domestic and on the continent.
Related