OFFICIAL: All-Female Referee to Officiate England vs Andorra
SHARE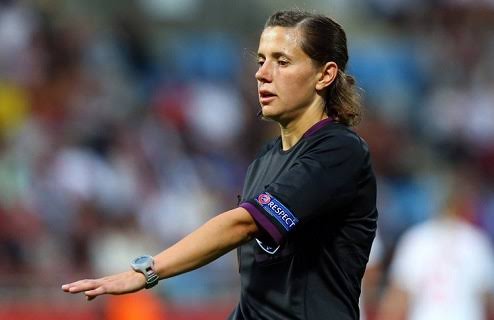 An all-female referee team has been named for England's World Cup qualifying game against Andorra on Saturday, October 9th, 2021. This is the first time England will have their game officiated by a female referee.
READ ALSO: AMNESTY WARNS PREMIER LEAGUE OVER SAUDI ARABIA CONSORTIUM BUYING NEWCASTLE
Ukraine's Kateryna Monzul has been named as the referee for the match, according to reports from Sky Sports while Maryna Striletska and Svitlana Grushko were named assistant referees for the game.
This is not the first time that Monzul will officiate a men's football match. She was part of the all-female referee team in the Nations League game against San Marino and Gibraltar in November 2020.
The VAR official for the game is France's Stephanie Frappart. Meanwhile, the fourth official and assistant VAR referee are both males, Denys Shurman and Viktor Matyash, respectively.
Frappart has also officiated in the men's Champions League and World Cup qualifying matches.
Related