Kylian Mbappe Speaks on Possibly Retiring from the French National Team | Read
SHARE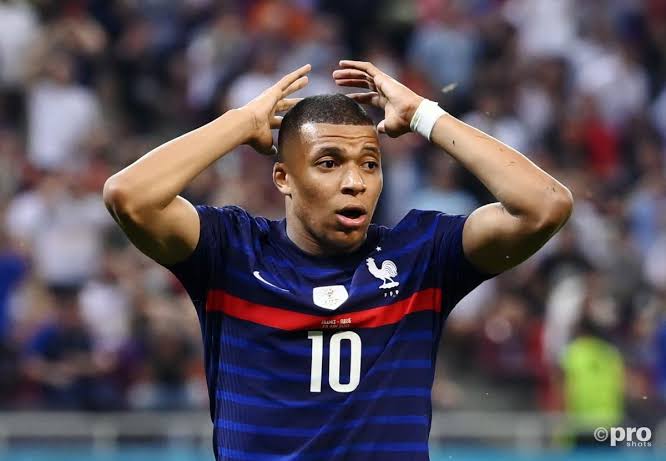 Paris Saint-Germain's winger Kylian Mbappe has spoken about the possibility of him retiring from the French National team. The player has been at the centre of attraction for the wrong reasons in France since Euro 2020.
READ ALSO: YAYA TOURE OFFERS HIMSELF TO HELP BARCELONA IN THE CURRENT CRISIS
Mbappe, who was speaking to L'Equipe in an interview, said things have not been the same for him since missing the penalty at the Euros.
Switzerland knocked France out of the competition against all odds on a penalty shoot-out. The 22-year-old was part of the French players that lost a penalty during the shoot-outs.
I have always placed the French national team above everything and I will always put it above everything. I have never taken a single Euro to play for the French national team and I will always play for my national team for free. Above all, I never wanted to be a problem. But from the moment where I felt like that I was starting to become a problem and that people felt I was a problem. The most important thing is the French national team and if the French national team is happier without me, it is like that.

I have so much love for the French national team that I abstract from it all. What shocked me, again, was being called a monkey for the penalty. That is what I wanted support around, not because I took my penalty to the left and Sommer stopped it: that, that is on me, that is my foot that did that.

I was booed in all of the stadiums in France. Aside from that, there was not just that, there was also the transfer, but the reality is that I was booed in all the stadiums, yes.
Mbappe is close to having 50 caps for the French National team. He was also on the verge of leaving PSG for Real Madrid during the last transfer window, but the Ligue 1 club was keen on keeping him.