I Couldn't Turn Down Playing for Pep Guardiola - Jack Grealish
SHARE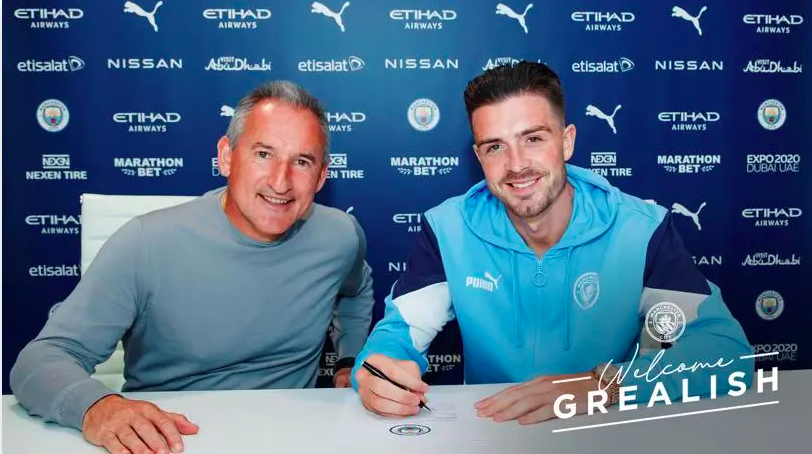 Manchester City's latest player, Jack Grealish has revealed part of why he accepted playing for Manchester United. from Aston Villa on their website on Thursday, August 5th, 2021. The English midfielder whose signing was announced on the 5th of August via Aston Villa's website was signed for a record transfer fee of 100 million pounds. This is the highest transfer fee for any English player after Manchester United bought Harry Maguire from Leicester City in 2018.
READ ALSO: LIONEL MESSI LEAVES BARCELONA. READ STATEMENT!
Speaking at his first-ever press conference as a Manchester United player on Manchester City television, he expressed how excited he is to work under manager Pep Guardiola.
Playing under the best manager in the world was something I couldn't really turn down. When I came here this morning, I had a long chat with him about positions. It was all football.

It was such a positive chat; it shows why i want to play under him. I have heard nothing but good words about him from the lads in England, and I can't wait to get it started.

In the end, it was something I could not turn down. Let's hope it's a successful one.
Manchester City is looking to buy Harry Kane to help strengthen their team going into the new season. They might also look at signing Lionel Messi following his exit after Barcelona.