Hulk's Ex-Wife Breaks Silence on Her Relationship with Niece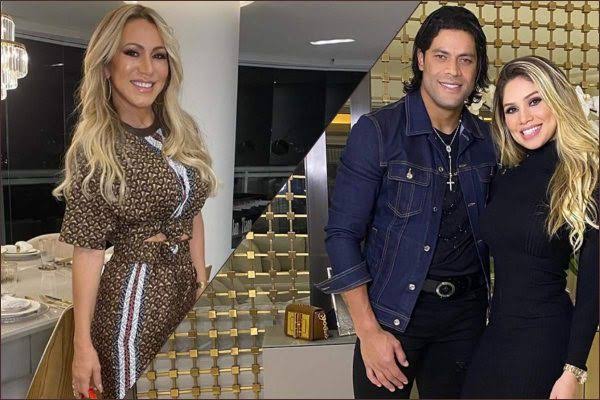 The ex-wife of Brazil's national team striker, Iran Angelo has spoken about the relationship between her niece and her ex-husband Hulk. This is the first time she is talking about the situation after her marriage ended with the player.
READ ALSO: UEFA MEET TO DISCUSS FIFA'S PROPOSAL TO HOST THE WORLD CUP BI-ANNUALLY
Hulk announced on his Instagram account on Sunday, September 19th, 2021, that he was having his fourth child, which is his first with Camila. The duo posted a picture of themselves holding a scan of the baby.
Iran released a statement, according to Mirror Football on Thursday, September 23rd, 2021. Iran said she feels pained by how things played out between herself and her husband.
She also spoke about how she treated Camila as a daughter and gave her everything that she wanted, sacrificing her dreams so that she can see her niece's dream come to reality.
I wake up and fall asleep without understanding why all this happened to me. The pain is great. Sometimes I think it will rip my heart out, but God comes and helps. He has been my livelihood.

I gave everything to this girl since she came into the world. I sacrificed my dreams so many times to make her dreams come through. And here I not talking only about material goods, because these are easy to give when you have money, but love, affection, attention, respect and everything.

She knew my weakness, insecurities, pains, fear, plans, and unconditional love. She ran my life, and for me everything she said was good. It was right; it was ethical.

For me, she was perfect in everything and to her; I have the direction of my life. If I was wrong, my God, it was for loving and trusting too much.

Do not want to know this suffering that tears the soul, that takes a piece of us. As the mother that I am, I know the time for you to join your daughter, and I don't want you to feel trapped because of me. With a broken heart, I won't lie. I am ready for you to follow.
Hulk admitted he was unfaithful to Iran when they were married, but insists that he was not involved with Camila until when their divorce was completed.