Fikayo Tomori Gives Reason for Leaving Chelsea
SHARE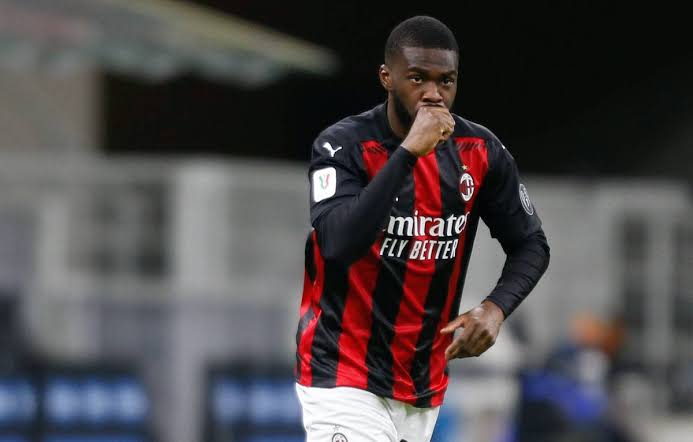 AC Milan defender Fikayo Tomori has spoken about his time at Chelsea Football Club. The player left the bridge in January 2021 after he did not get enough playing time under Frank Lampard.
READ ALSO: BARCELONA FOOTBALL CLUB ANNOUNCE LOSS OF €481 MILLION
Tomori was speaking to Sky Sports in an interview ahead of the Three Lions' Qatar 2022 World Cup qualifier. He said his time at Chelsea was very difficult because of a lack of playing time.
He also spoke about his time in the Serie A with AC Milan and appreciated the opportunity that is being given to him by the Italian club.
Since I have been to Milan, I haven't thought about it. It was a difficult time, every footballer wants to play, and every footballer wants to show themselves on the pitch. When you are not able to do that it is difficult and being able to overcome and forget about that is part of the reason why it is now going so well.

I didn't dwell on it and just moved on and put it as part of football, part of life. I had a really good support system with my family and my friends and now I've overcome that I want to take it further and keep progressing.
He also expressed his delight to be back in the England National team.
It feels good, to have been here and then out of it for a while and then you be back, I am really happy. And now my goal is to stay here, with my performances here and back in Milan.

Every footballer wants to play and I got the opportunity to do that at Milam and when it came, such a big club, I was excited and I am really happy that it has gone well so far.

We have started the new season well and the club has shown a lot of faith in me, a lot of confidence. So I am comfortable there, really settled and it's led me to be here, so it's all going well.
This is the first time the 23-year-old is getting a call up into the England national team in almost two years. He has played only one game for England which was against Kosovo in November 2019 in a Euro 2020 qualifier.
Related