England FA Rule out Declan Rice from Qualifying Games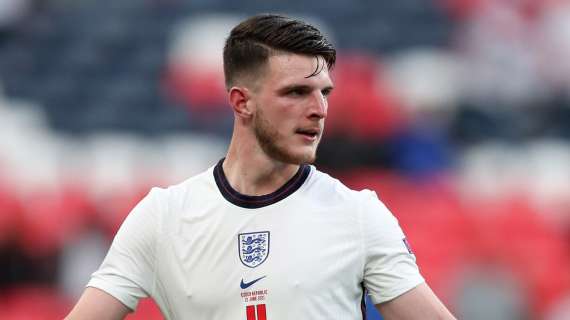 The England Football Association have confirmed that West Ham United's midfielder, Declan Rice has been returned to his club due to sickness.
READ ALSO: PSG CONFIRM ARREST OF ITS FIRST PLAYER
West Ham confirmed the news on its website on Wednesday, November 10th, 2021. Rice is the latest member of the Three Lions team to leave the camp ahead of the FIFA World Cup qualifying match.
Marcus Rashford was earlier released during the week when he was considered not fit for the qualifying games. Southampton's James Ward-Prowse was also ruled out of the qualifying games.
Having been unable to train due to illness since reporting to St George's Park, the midfielder has returned to West Ham United and will play no part in the forthcoming FIFA World Cup qualifiers.

No additions to the squad are planned at this moment in time. Mason Mount and Luke Shaw are still yet to link up with the group and continue to be assessed following dental surgery and concussion respectively.
The Three Lions need four points from their last two World Cup qualifying games against San Marino and Albania.