Dani Alves Reportedly Set for a Return to Barcelona | Read
SHARE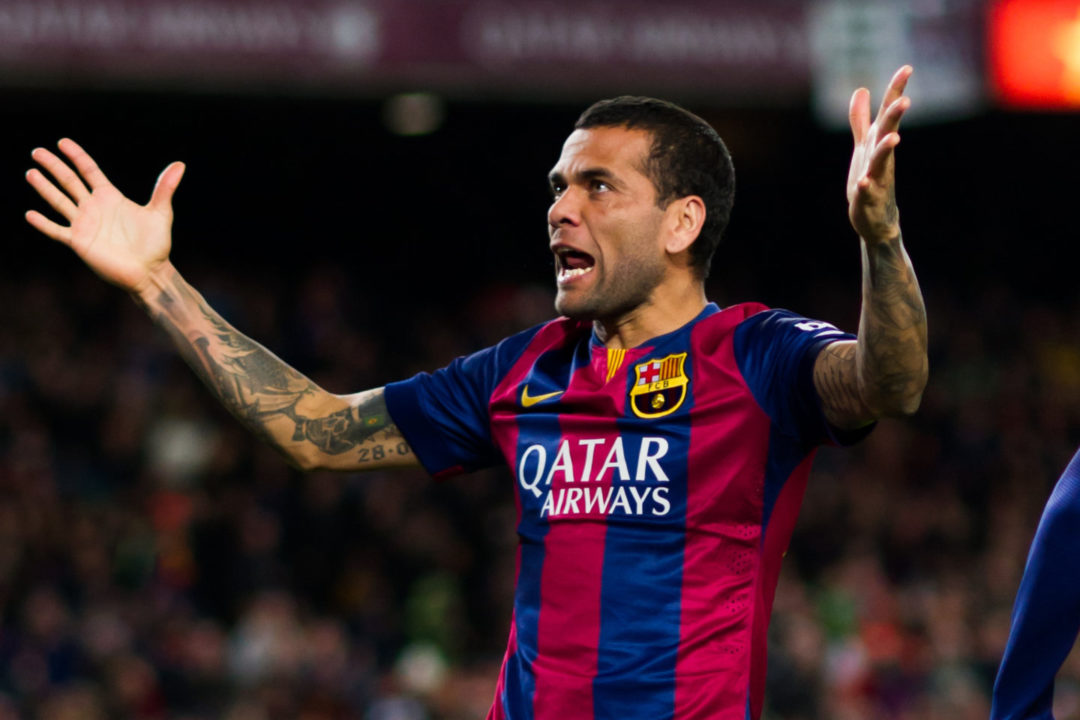 Former Barcelona player Dani Alves will meet the hierarchy at the Catalonia club over a potential return to the club during the winter transfer window.
READ ALSO: XAVI COULD BRING MESSI BACK TO BARCELONA
UOL Esporte confirmed the news on its website on Wednesday, November 10th, 2021. According to reports, both parties are interested in signing a new deal that will see the Brazilian return as a free agent under the new boss, Xavi Hernandez. The signing of Alves at Barcelona solely relies on Xavi's approval, who was officially unveiled as the club's manager on Monday, November 8th, 2021.
Laporta was speaking in an interview a few weeks ago about the possibility of Alves returning to the club.
Dani is helping our club in many ways. He has offered to help us from a sporting perspective.
Alves will hope the deal gets through so he can be selected to represent Brazil at the FIFA World Cup, which will be hosted in Qatar. He is also the player with the highest number of trophies by a player. He played for Barcelona between 2008 and 2016, winning 23 titles.