#Ballondor: Pele Sends Heartwarming Message to Lionel Messi | Read
SHARE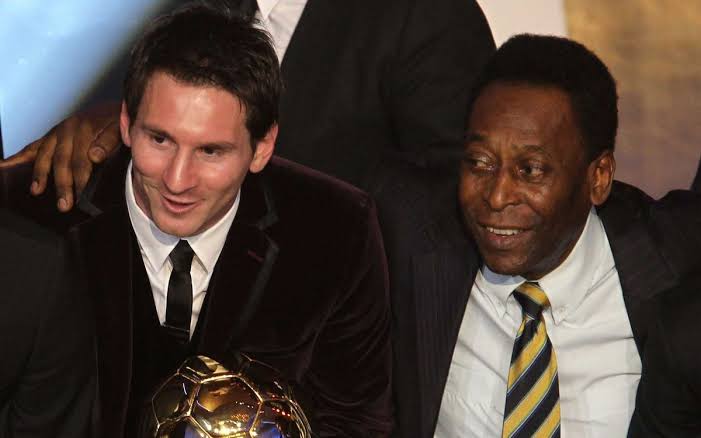 Brazil's football Legend, Pele has sent a heartwarming message to Lionel Messi after the Argentine won his seventh Ballon D'Or title.
READ ALSO: PEDRI WINS U-21 PLAYER OF THE YEAR
The 81-year-old took to his official Instagram account on Tuesday, November 30th, 2021 to congratulate the Paris Saint Germain's midfielder. He also thanked the 34-year-old for his contribution to the world of football.
Lionel Messi for another Ballon d'Or. It is certainly a fair tribute to a unique talent. Seven times, thank you very much.
Lionel Messi has now won two Balon D'or titles more than his arc rival, Cristiano Ronaldo, who has won just five titles. Robert Lewandowski came in second place while Chelsea's Jorginho was placed third. The France national team duo of Karim Benzema and N'Golo Kante finished in fourth and fifth, respectively.
Lewandowski was awarded the best attacker of the year while Pedri of Barcelona was named the Under 21 player of the year. Chelsea Football Club was named the club of the year following their success in the UEFA Champions League.