Erigga and Duncan Mighty link up for 'Jollof Rice'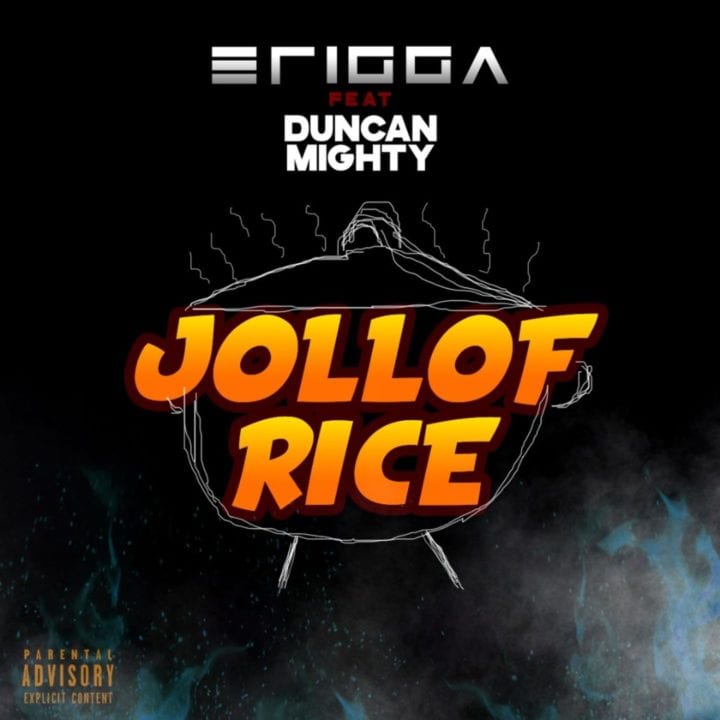 The Niger-Delta vitality is highly evident on Erigga's new single, "Jollof Rice" as he collaborates Port Harcourt's first son, Duncan Mighty.
Nigerian Hip-Hop prodigy, Erigga comes through with a brand new single dubbed, "Jollof Rice" featuring the highly-rated Duncan Mighty.
RELATED: Erigga feat. Popular - Rawbish
"Jollof Rice" comes shortly after he served the visuals for the Yungzee-assisted single "Ayeme," off his critically acclaimed album "The Erigma II."
Erigga described it as a song to motivate you as you go about your day to day lives. Produced by C Major, it is housed under his forthcoming album, "Time To Grow."
Check out the new record below and share your thoughts.
About Erigga
Erhiga Agarivbie (born 30 March 1987), better known by his stage name Erigga, is a Nigerian hip hop recording artist.
Erhiga Agarivbie was born in Warri, Warri, Delta State, where he grew up with his family. He is the first of five children. He attended Standard international School both primary and secondary.
Erigga began his music career in early 2010. He has worked with several producers, PFizzy, Snow Man and Phizy Joe. Erigga's first musical release was "Mo Street Gan." The music video for the song was shot in Nigeria, directed by Akin Alabi. The song became Radio Continental's theme song. SEE MORE
Related