DJ Consequence Executes Impressively On Debut EP "Vibes From The Future" [Review]   
SHARE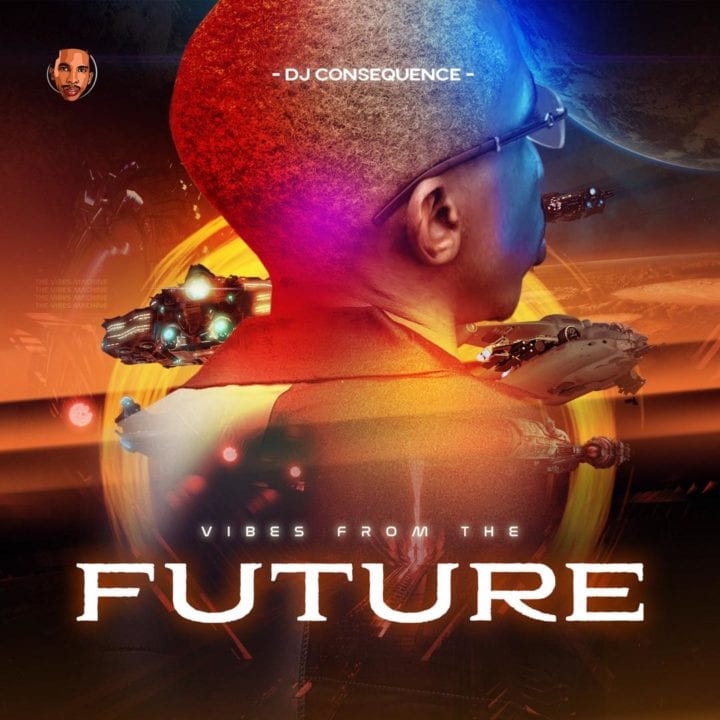 DJ Consequence —real name Akeredolu Pelumi—  is one of the most notable tastemakers in Africa, and here is a review of his newly released EP, Vibes from the Future. This past year he's played at the biggest shows (the behemoth reality TV show BBNaija among them) and established his name as an A-list professional. Vibes The Mixtape, his 2017 mixtape, featured the most eccentric voices in the Nigerian music scene at the time —the warm drawl of Olamide on hit record "Assignment"; Falz's humour-laced storytelling suited perfectly to a pop banger ("Dirty Jwizz"); on "Blow Your Whistle", a rising Mayorkun was displaying the knack for wordplay that would make him a favourite of the Nigerian audience three years on.
Disc Jockeys (DJs) historically were the fosterers of creative communities (especially in black spaces), who'd brought out gadgets to play music and took young prospects under their wing, producing for them. In Hip Hop, DJs dictated the sound of the future through their own production and mentoring of acts —producer, artist, dancer.
DJ Consequence was one of the first music heads to popularize the Amapiano sound in Nigeria. We can say he understood how, like drums native to Nigeria have been malleable to the desires of the Nigerian body and mind, Amapiano's eclectic arrangements will offer specific flavoured energy to the dancefloor. And he was right: this is a man you'd trust to play you music. On his 2017 mixtape DJ Consequence only furthered an existing blueprint; three years later, with his debut extended project (EP) he is setting his own blueprint —merging Amapiano, Nigerian Pop, Synth-Pop and other progressive styles. And he takes us to the future.
CLICK TO LISTEN TO 'VIBES FROM THE FUTURE' EP HERE AND READ THIS REVIEW
Vibes From The Future selects a unique set of young musicians whose pop ascendance can be traced in the past two years: Lyta, a nationwide hit in 2019 ("Monalisa") and a Davido cosign; Oxlade this year brought back the Wande Coal-ey blues, the crooning and falsettos; Buju was blessed by Burna Boy, shining on slow almost-lo-fi beats packed with tales of young life and exuberance; Bella Shmurda and Bad Boy Timz have made the country dance, poured the fire of their voices into pop and made it street and beautiful; Abstrakkt and Victony are great prospects and have each delivered good projects among themselves.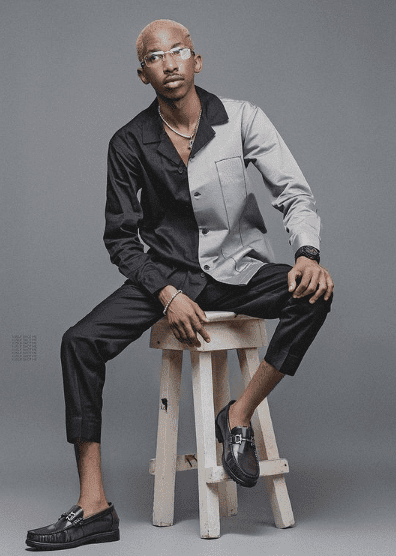 As he does with curating this rich list of young musicians, DJ Consequence toes the same way with producers so these beats sound very fresh and slightly fall within the Afro Pop genre; other times, you can't place the sound within any box; such is the scope of the artistry loudly declaring the brilliance of DJ Consequence's vision. "Bad Mami" draws from a spacey atmosphere, dreamy twinkling keys. Victony relishes the offering, sings to a lady he's obviously in love with; sweet, strong opener to the tape. A masterful guitar solo at the end infuses great beauty in the song. Similarly, "Enter" features a Kizz Daniel-esque hook and bops in unexpected places, the sunny voice of artist Brown Joel and MC Fish's crowd lifting voice trippy.  When Mavin Records duo DNA comes in on "Adora", a high standard has been set and they ascend even further, leaving an Amapiano-style beat to shreds. It's a head-bopping effort, but offers something more, that galaxy feel of ascendance, going high.
Every DJ project must eventually take it to the dancefloor and the duo of "Jo (Dance)" and "Soju" are crafted with that intent. On the latter, bop prince of the year Badboy Timz excites with intricate flows over a layered drum instrumental. The vibes come in slowly, but enter and enter and soon have you nodding, dancing. That's why "Jo", led by Barry Jhay, scatters the floor. But again: each beat is delicately made to sound very synth-pop and glittery, and can fit into many different crowds.
On "Uber (Refix)", Hanujay is a vibe of his own, flexing his baritone-inflected vocals over the bright instrumentals, somehow reminiscent of a Grammy-nominated artist from Port Harcourt.  "Step inna the uber girl, make you come, make you make me feel alright," he sings on the infectious hook. As far as performances go, he's in great form.  Under DJ Consequence's ear the now-Headies Next Rated stars Oxlade and Bella Shmurda merge their distinct styles to create "Lungu Riddim." Catchy title; one to chill and smoke to; classy production, Ragga vibe. Shmurda delivers with his trademark lyricism of gore and glory, Oxlade the melodious adlibs and falsettos. The latter's ability to own a record is increasingly visible as he spits realness each line, thrilling alongside the accompanying instrumentals.
All through these songs, these young kings do what they do best and the producers deliver great beat after great beat. And DJ Consequence's hand is visible; as the Executive Producer of the project, he allows a cohesive story of romance and rarely strays from it. Like Made In Lagos has shown us, the most eclectic beats and approaches could make a gem of love tales. Ticking all boxes, he stands tall with his first snatch at an extended project.
EP Review fully Written and Edited by Emmanuel Esemnofu
Get More Updates  from Notjustok via Twitter and Facebook