Davido joins Ajebo Hustlers for Remix to popular song, 'Barawo'
SHARE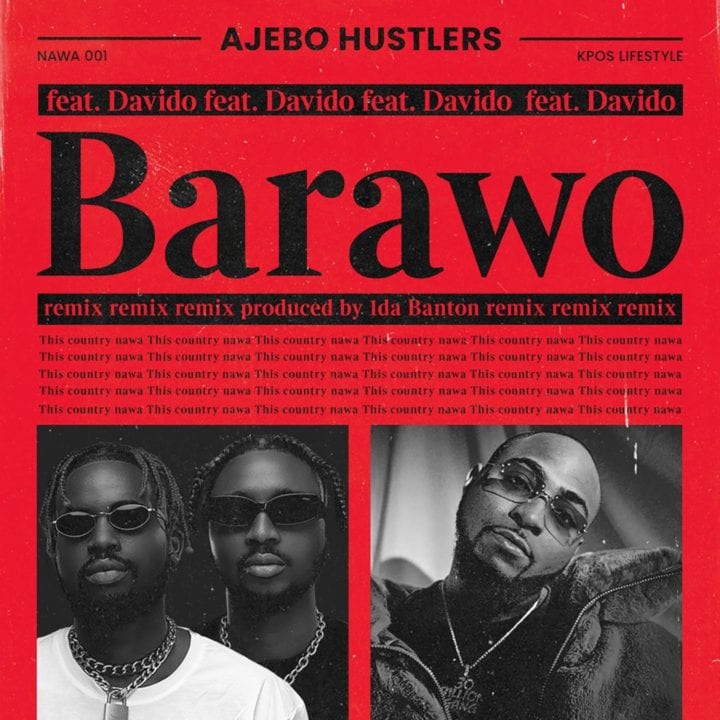 This Country NaWa! Audacious duo & Kpos Lifestyle preachers Ajebo Hustlers advances forward with a remix to their 1da Banton produced hit single "Barawo".
SEE ALSO: Ajebo Hustlers - Barawo (Official Video)
The Davido aided remix for the conscious number about the diminishing state of the country, extrajudicial killings, and police brutality comes just the #EndSARS movements is hitting a fever high across the globe.
Davido and the green music stars Ajebo Hustlers, move to bring light to these societal ills with "Barawo", which is available on all music platforms.
GET "BARAWO (REMIX)" - Ajebo Hustlers - Barawo (Remix) (feat. Davido)