Watch Wizkid Thrill Fans With Rendition of His Classics
SHARE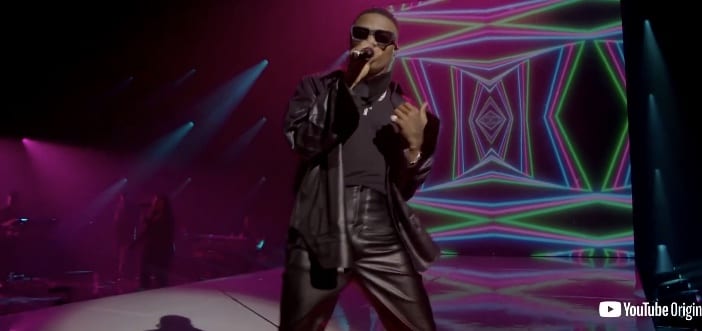 This year, we'll all be compelled to have an unusually uneventful end of year period. In other words, operation Detty December has been aborted nationwide. But the need to have a December as festive as possible remains regardless of the restrictions in place. So to deck the halls and ensure that feliz navidad, we've visited our archives to remind you of the one time Wizkid performed some of his EME-era classics during Detty December. 
It kicked off like a typical Wizkid-headlined concert, fans screaming and singing along. And then during one of those intervals where the performer slows things down to catch his breathe and re-establish a connection with his audience, he'd started to sing 'Oluwa Lo Ni', one of his many hit singles off his debut album Superstar that had rocked Nigeria when it dropped in 2011. 
After his rendition of 'Oluwa Lo Ni', 'Scatter the Floor' off the same album came next and the crowd made sure to scatter the atmosphere of the venue with their singing. Wizkid himself was pleasantly surprised to see a  large number of people in the crowd singing along to a record he'd released 9 years ago and expressed his love for them, saying for him, after God comes his fans. 
Buoyed by the energy from the crowd of faithful fans, Wizkid next burst into the rousing number, 'Joy' and the audience reciprocated his vim by singing even louder. 
Basking in the pure energy, the Starboy then did several other renditions of his classics from 'Mummy Mi' to 'Wad Up' and the smash hit 'Love My Baby'. 
We might not know when next we'll get to see Wizkid live in concert performing either his old or new songs, but one thing we know for sure is that this video of him singing his old hits will lift your mood and restore your ginger for December, Detty or otherwise. 
Watch the video here: