WATCH: P-Square Reunite For First Time in Years
SHARE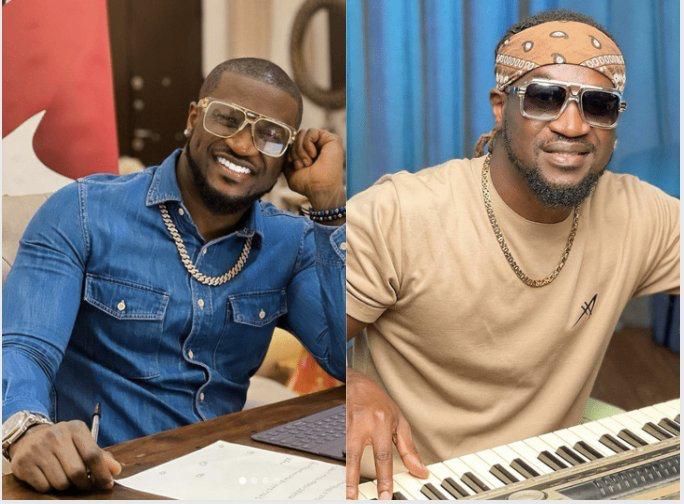 Iconic Nigerian duo, P-Square have been seen together in a video for the first time in 4 years after the brother reunited and squashed their beef.
The duo of Peter and Paul Okoye also known as P-Square were seen in a new video where they shook hands with themselves, showing they had reunited. The video was shared via Instagram on Wednesday, the 17th of November 2021.
P-Square grew to become an household name not just in Nigeria, but in Africa as a whole after they made their mark with their music and trademark dance moves since the early 2000s. Songs like Senorita, Bizzy Body, Get Squared and more in the early days were bangers and they continued this trend till their split in 2017.
The duo have not done badly in their respective solo careers. Peter rebranded himself as Mr P while Paul became Rudeboy dropping hits like Reason With Me.
READ ALSO: P-Square Follow Each Other on Instagram, Spark Online Excitement | SEE REACTIONS
The video of the moment when P-Square reunited will definitely bring more excitement to fans of their music over the years.
WATCH THE VIDEO BELOW:
View this post on Instagram
Get updates as they drop via Twitter and Facebook