Tiwa Savage, Megan Thee Stallion, Boyz II Men Headline Festival in Lagos
SHARE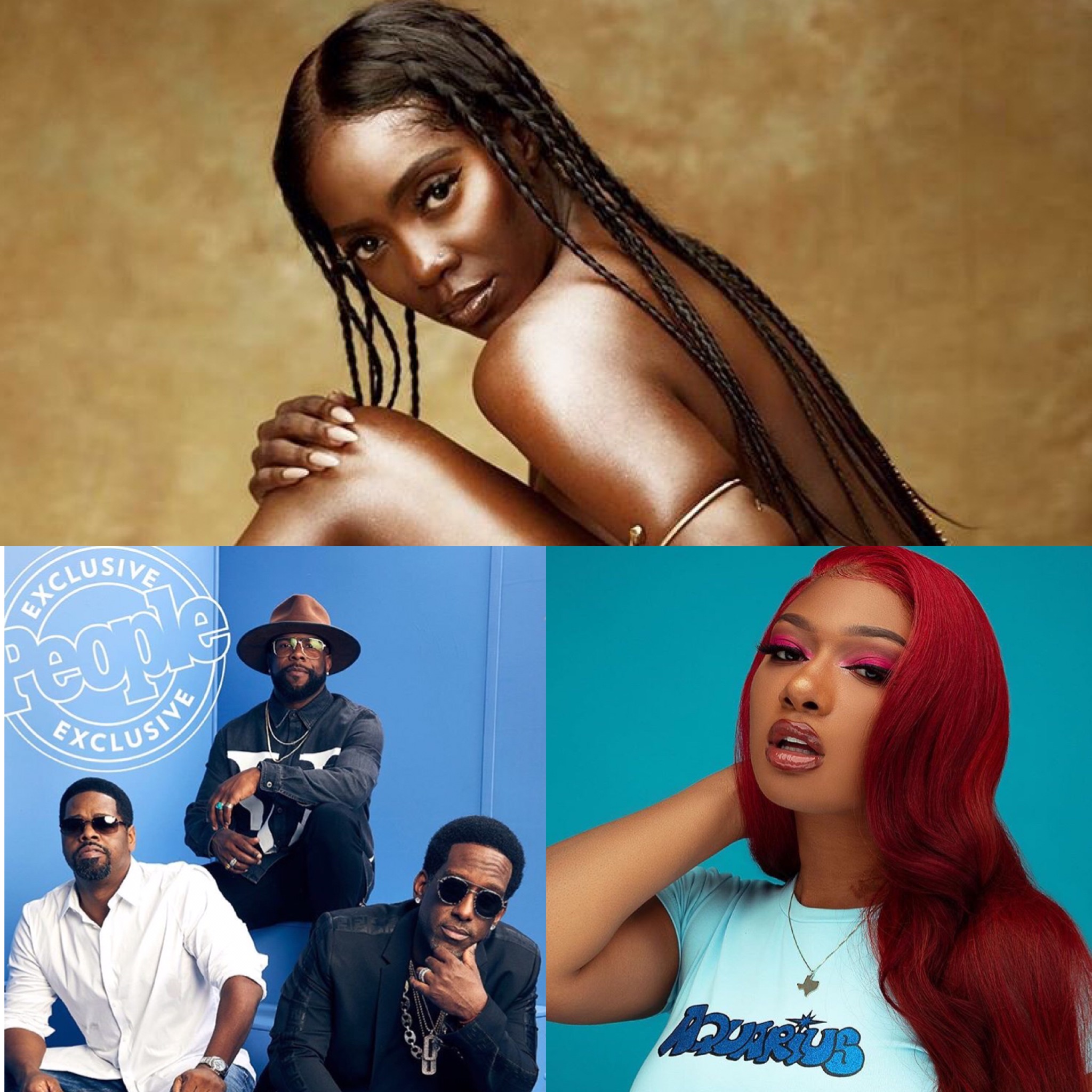 Flytime Promotions officially presents its second edition of the Flytime Music Festival, 2019 and with this presentation comes the unveiling of Tiwa Savage, Boyz II Men, and Megan Thee Stallion as headline artistes for the Flytime Music Festival 2019.
The headliners were unveiled on the 16th of October at a press conference in Silverbird Galleria after a nostalgic showcase of eventful performances captured over the past 15 years the shows have consistently and successfully run.
These events were displayed in the form of a one-hour documentary put together by Flytime to showcase the work they've put into the Nigeria music industry over the years and how the growth they've experienced every year has been a great depiction of how much the Nigerian music industry is growing.
With a record of always bringing to Nigeria some of the best American artists from the 80s and 90s, Rhythm Unplugged is not disappointing this year as unlike the previous editions, they'll be thrilling fans with a five day festival of shows with hot artistes with the artistes unveiled headlining their various shows.
The festival will run for five days starting from December 21st to end on Christmas day December 25th. With the culture of launching the upcoming act, Flytime Festival will be taking a new approach by dedicating one of its festival days to give the stage to the alternative Sound artistes in the new category called "The Alternative Night Life" with American star, Megan Thee Stallion, as headlining act.
See the various days and headlining acts for each below;
DAY 1 - 20th December 2019, will kick off with Rhythm Unplugged, the longest-running concert in West Africa, with the hottest Nigerian artistes and upcoming acts. American rapper and songwriter; Mase and Jamaican Reggae singer, songwriter, rapper; Koffee and several other surprise acts will grace the stage to thrill over 5,000 attendees.
DAY 2 - 21st December 2019, will have attendees travelling down memory lane with American R&B and hip hop vocal group, Boyz II Men. Concert goers will remember last year when RBRM with Bobby Brown and Bel Biv DeVoe shut down the stage! Boyz II Men will also be as mesmerizing, as they perform 'End of the Road', 'I'll Make Love to You' and many more.
According to the founder of the festival and President Flytime Group, Cecil Hammond, "We have always been proud to launch upcoming Nigerian artists to stardom from the Flytime stage. 2019 is no different as we introduce a new concert franchise, an Alternative style night. This is the focus of Day 3"
DAY 3 - 22nd December 2019, will showcase Nigeria's new unique sound with artists that are showcasing their musical freedom. The newest franchise to the Flytime Festival lineup with also star the hottest girl of the summer, American rapper, singer and songwriter; Megan Thee Stallion.
Although Nigeria to the World may be evidently relevant in 2019, Flytime Promotions has been pushing that message since 2004, with powerful headliner concerts. In 2017, Flytime played host to the Wizkid the Concert and in 2018, was Olamide Live in Concert. In 2019, Flytime will play host to TWOheadliner acts over two days as part of the celebration of 15 years.
DAY 4's headliner has been released! 23rd December 2019 will be "Everything Savage" with African Bad Gyal, Tiwa Savage. Concertgoers can expect a mind-blowing experience as the African queen of afro-pop, takes us back in time with songs like, 'Love Me', 'Kele Kele Love' to the recent chart-topper; '49-99'. The other headliner is yet to be revealed and it seems it'll be a big reveal so we wait.
A Christmas Day show stopper will end the festivals 2019 run.
DAY 5 - 25th December 2019 is going to be LIT! The festival's last day will be shut down only as the evening holds one of the biggest headlining concerts Lagos has ever seen. Expect a captivating show by a yet-to-be-disclosed, world-renowned, A-list Nigerian Artist, as Flytime Promotions treats guests to the biggest Christmas concert ever.
See photos for people who attended the private screening of the Flytime's Rhythm Unplugged documentary