Teni Reveals She Had Covid-19, Advocates for Use of Precautions | WATCH
Nigerian singer, Teni has revealed that she had the COVID-19 virus at a point and it was not a good experience. She also advocates for the use of precautions and vaccines to avoid the virus.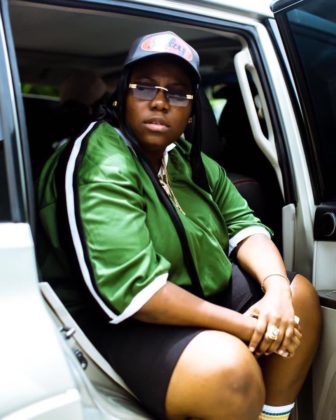 Teni said this in a couple of videos posted via her Instagram page on Friday, the 4th of June 2021. In one of the videos, Teni advised people to wash their hands, use their hand sanitizers, and wear their masks. She also announced that she was going to get vaccinated, so she can continue to enjoy life. In the other video, she revealed that she had the covid-19 virus at one time and it was not funny. She said;
See you guys, listen! Covid is real o! Wash your hands. Make sure you're keeping safe o, eh! This thing is real o. Keep safe. Carry your sanitizer everywhere you go. Wash your hands. Make sure you wear your mask. Me I'm going to get my vaccine like this because I cannot even risk my life for anything. This life too sweet. I have to enjoy my life.

Having covid is not good o. I had covid. Wo... my two eye... oju mi ri nkan! My eye saw something. So, you need to take it easy. You need to take precautions. You need to make sure that we are working together to make sure that we are safe. Yeah, so let's fight covid together. Because I had covid, and no, it's not a good thing to have.
View this post on Instagram
View this post on Instagram
READ ALSO: "My Father Died For The People" - Teni Talks About Childhood, Tiwa Savage, Feminism & Lots More | WATCH