Teni and Shizzi Clash on Twitter Over Singer's 'Case' Song | READ
SHARE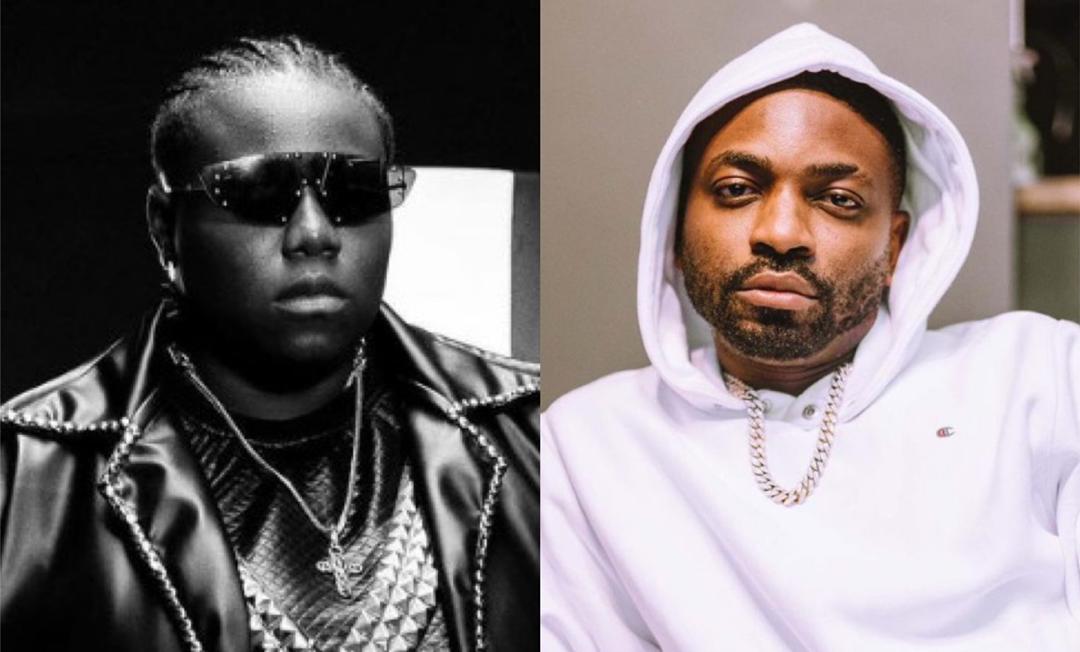 Nigerian singer, Teni has been involved in a clash with producer, Shizzi who accused her and her label of cheating him by reproducing her song, Case without his consent.
According to Shizzi, Teni and her label gave their in-house producer the song, Case even though he was the one that produced it from scratch. This all happened on Saturday, the 18th of December 2021.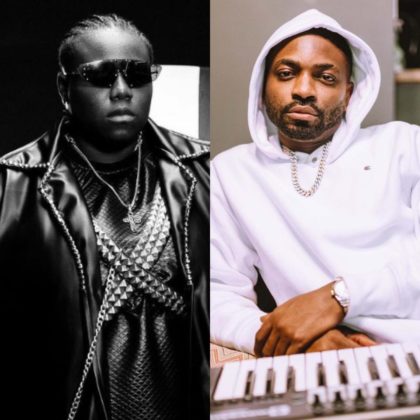 Teni released Case in 2018 and that became a really big song in the country at the time and became the singer's grand entry into the music industry. The song was released under her label, Dr Dolor Entertainment.
READ ALSO: Watch How Teni Rewards Fans Who Fought over Her Jacket
The clash started when Teni made a tweet about people who "use" others and Shizzi replied her saying she was talking about herself as she double-crossed him on her song, Case. Teni had written, "Users have no pity, they'll use you and feel no remorse, don't let that crown shift. Walk away." To this, Shizzi responded;
Oh you don dey feel am? Them don dey serve you breakfast already? See who's talking about users??? ???‍♂️

You, that took a song that I produced with you "Case" and you went and gave your in-house producer to reproduce it without my consent and you released the song and your guy "Nurse Dolor" endorsed it with no remorse till 2day.., you're talking about users.. nah stop it! ???‍♂️
READ MORE BELOW: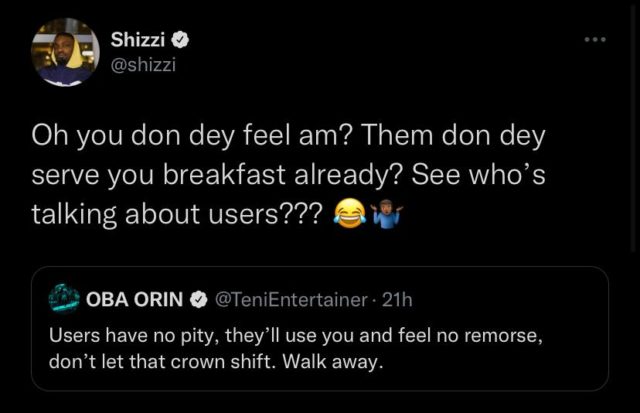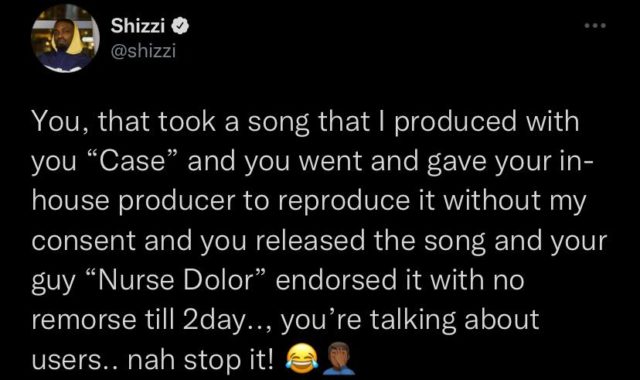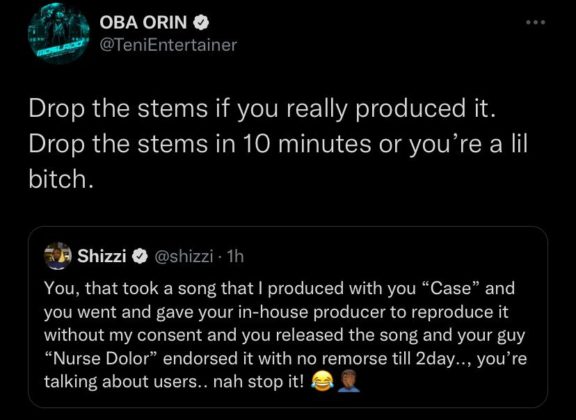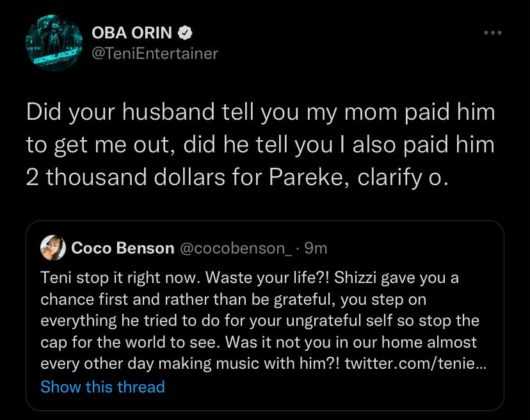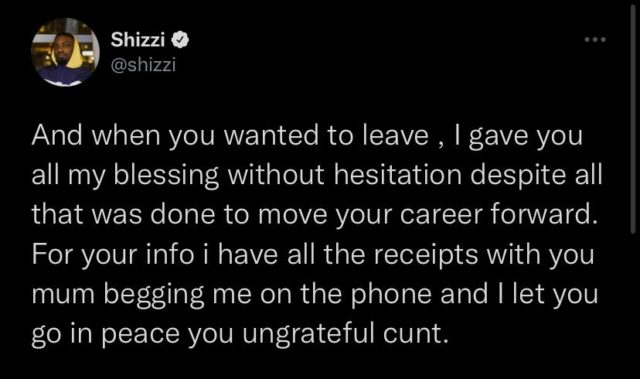 Get updates as they drop via Twitter and Facebook