Tems Reveals Famous TV Ad Her Mom Featured In
As we continue to take in good news after the other regarding Tems, the singer adds another to the list and this time, it's a revelation regarding her mom in a famous TV ad. Find out all about it here.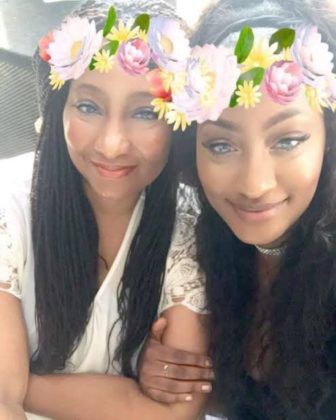 Nigerian singer and star girl, Tems has made an interesting revelation regarding her mom, letting Nigerians in on the fact that the singer's mom has also been in the limelight by featuring on a famous TV ad from way back.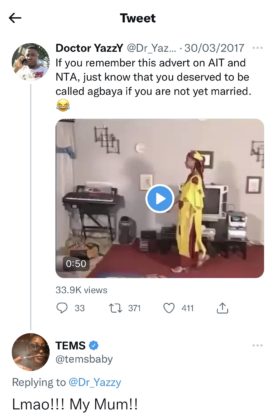 ALSO READ: LISTEN: Tems, Amaarae Features on 'Black Panther: Wakanda Forever' Prologue EP
This reveal had happened on Twitter where a user had put up a video of the famous Royco advert. Tems had then replied to the video stating that the woman in the ad was her mom.
Prior to this, Tems' mom had already wormed her way into the heart of her fans with a voiceover of her stating that she know Tems was going to be a special baby girl on the Temilade Interlude of her debut EP, For Broken Ears.
Watch the Royco ad where Tems' mom starred below:
Little did we know that we had Tem's mum on our tv screens from way back 😳😳

pic.twitter.com/B1JGgNGb1Q

— 𝕂𝕦𝕤𝕤𝕞𝕒𝕟 (@kusssman) July 26, 2022
Get updates from your favourite Afrobeats stars as they drop via Notjustok on Twitter and Facebook