Temmie Ovwasa Reveals Why She Fell out with Olamide at YBNL | READ
SHARE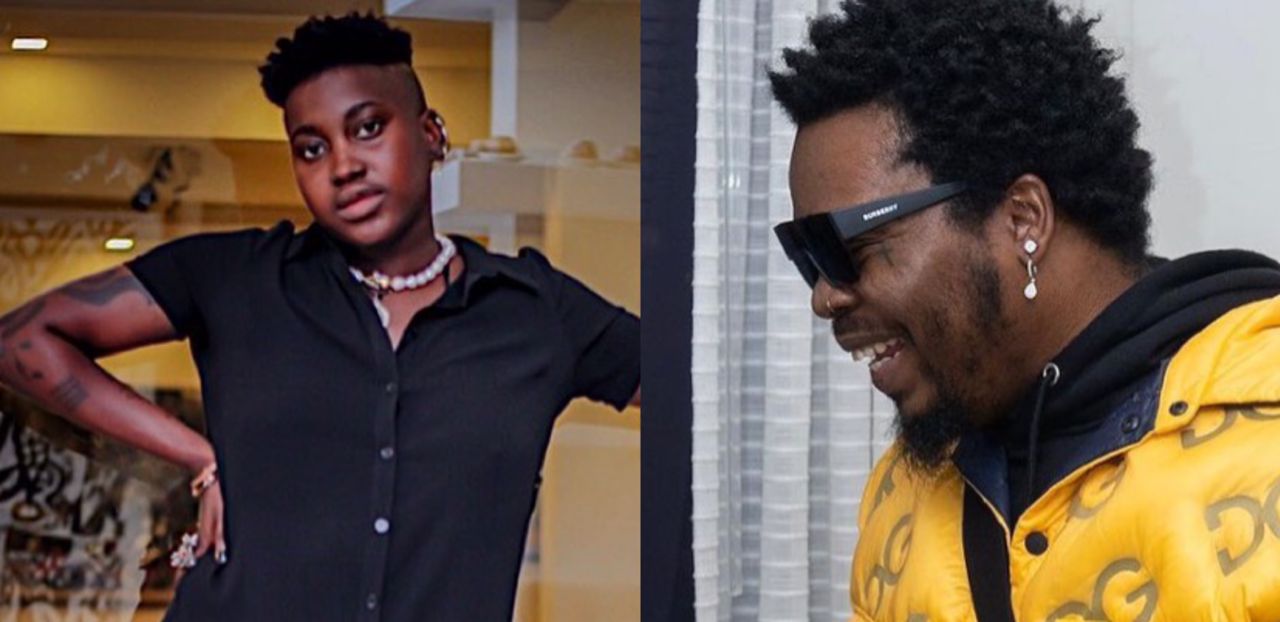 Nigerian singer, Temmie Ovwasa popularly known as YBNL Princess has explained why she wants nothing to do with Olamide, her former label boss.
Temmie Ovwasa explained that Olamide who signed her to his YBNL label in 2015 had some hand in the setback to her career. She shared this via her Instagram page on Saturday, the 17th of October 2021.
Temmie Ovwasa was taking questions from her fans via Instagram stories when someone asked if she still kept in touch with her former label boss. In her reply, she revealed that Olamide brought her to Lagos from Ilorin as an 18-year-old and proceeded to stall her career and frustrate her at every turn.
READ ALSO: 'My Albums were Never Dropped by YBNL for No Reason'- Temmie Ovwasa on Working with Olamide
According to Temmie Ovwasa, she let things die because she did not want to deal with the backlash from Olamide's fanbase. She went on to write;
I don't crave fame and I do not want to be associated with men who use their positions to hurt others while carefully curating their public presence to reflect values they do not uphold.
READ MORE BELOW: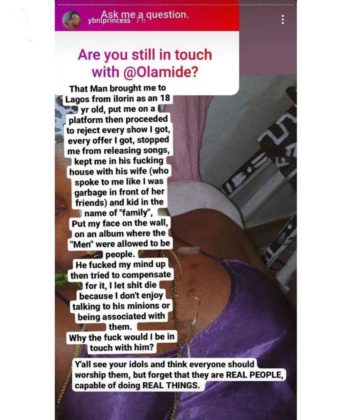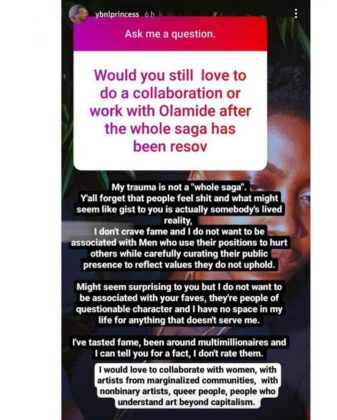 Get updates as they drop via Twitter and Facebook
Related