ShowDemCamp Announces Official Date For New 'Clone Wars' Project
Nigerian rap duo, ShowDemCamp, have officially revealed complete information about their incoming Clone Wars tape, which is the fifth series.
READ ALSO - ShowDemCamp Will Release Two Albums This Year
ShowDemCamp has been consistent with their 'Clone Wars' tape series, and the fifth one, titled 'The Algorithm' is something that fans are looking forward to.
As usual, their highly creative artwork sends different messages ranging across issues in the country, the COVID-19 pandemic and the Nigerian passport - possibly a reference to how often Nigerians are leaving the country for greener pastures.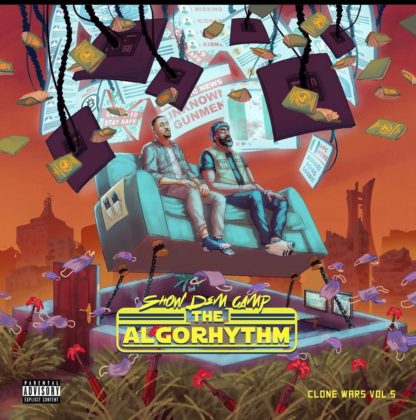 Taking to their Instagram page today, the 24th of June 2021, the rap duo officially announced that their new album will be available on July 9th, 2021. The announcement came along with the official artwork and name of the album - 'Clone Wars Vol. 5 - The Algorithm'.
They wrote on their Instagram page:
Our new project Clone Wars Vol. 5 'The Algorhythm' drops on the 9th of July #SDCorBANG we've been in the lab cooking 😤
View this post on Instagram
The gatekeepers of 'palm wine music,' as they are known, have released eight studio albums as a duo which are regarded as certified solid projects. Their versatility across hardcore hip-hop, mid-tempo hip-hop, and the popular palm wine genre - a soothing afro-fusion/highlife sound - has made them a force to reckon with.
We are definitely looking forward to the incoming project!