See Reactions To Chris Brown And Wizkid's Collab 'Call Me Every Day'
The new Chris Brown and Wizkid collab is finally upon us and the two stars have since painted the streets of Twitter with the colours of the single's cover art and several reactions. Check out what fans have to say below.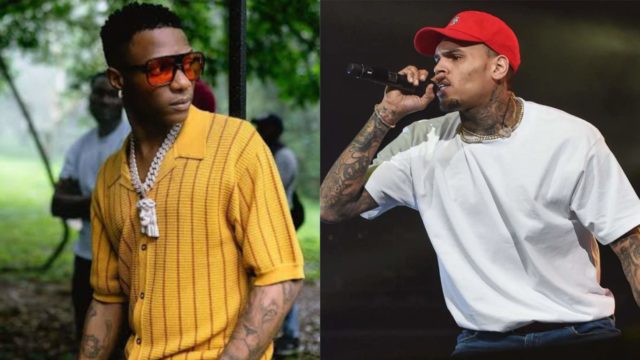 Music lovers worldwide were ushered into Friday the 17th of June with the release of an exciting new collaboration between singer Chris Brown and Wizkid. Their single titled Call Me Every Day had been teased some days prior in anticipation of Chris Brown's forthcoming 10th studio album, Breezy.
ALSO READ: Chris Brown And Wizkid Shock Fans As They Confirm The Release Date Of Their Collaboration
Following raving reviews and widespread reception of the song's snippet, Chris Brown had announced its now actualised release date and from all indications, it seems the duo may have unlocked a new song for the summer.
Reactions and reviews to and of the song currently have Wizkid sitting pretty on the Twitter trend table as he's once again become a topic of discussion.
Read what people have to say about Chris Brown and Wizkid's Call Me Everyday record:
Machala-level on lockdown.
2. Chris Brown and Wizkid were in sync like conjoined twins.
3. This sync could win the World Cup clearly.
4. Some fans want all the tea and even the biscuits about the collab.
5. The saxophone chords have entered the group chat
6. For some, Call Me Everyday unlocks a new GOAT level.
6. The test results came in and it says;
7. Chris Brown and Wizkid red and green is the asoebi colour for the owambes this weekend or so it seems;
Get updates from your favourite Afrobeats stars as they drop via Notjustok on Twitter and Facebook