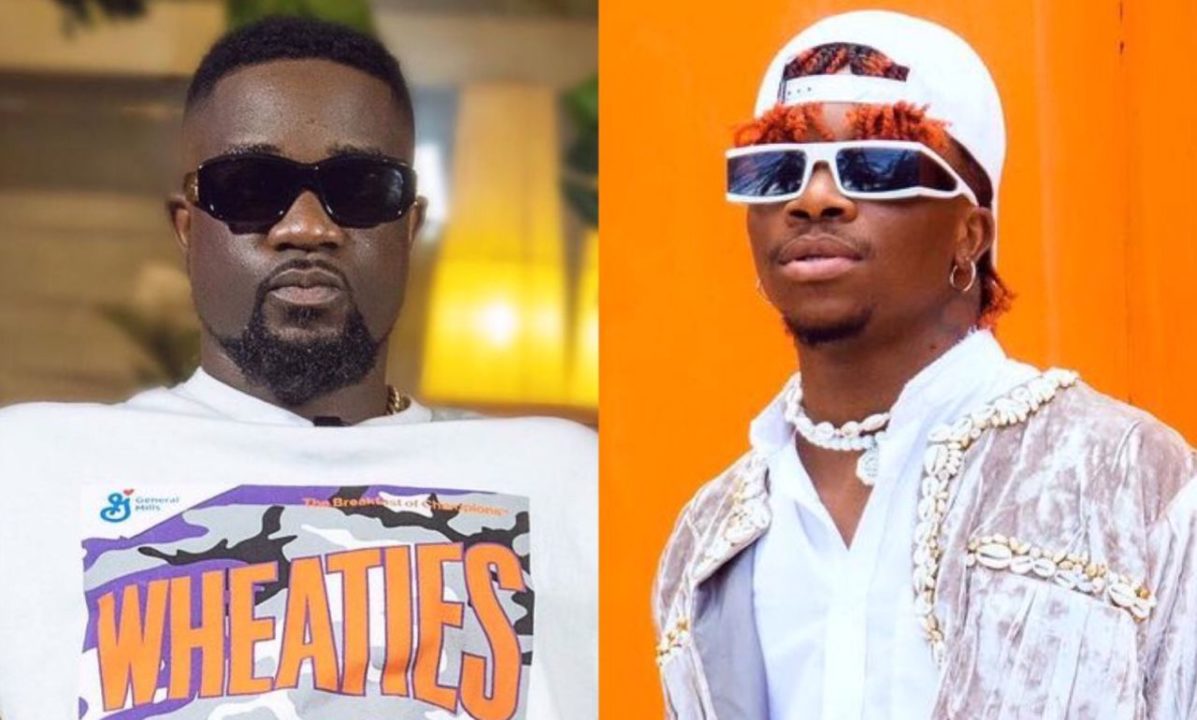 Veteran Ghanaian rapper, Sarkodie is currently in Nigeria and in a new interview explained how he and Oxlade created their song on his album.
Sarkodie told Beat FM in his interview that Oxlade was the one who initiated the song, saying it was a right fit for him. The interview aired on Thursday, the 18th of August 2021.
Sarkodie was speaking to Osi and Ada on Beat FM about his new album when Ada narrated an interesting experience involving his song with Oxlade. He then revealed that the Nigerian singer was the first to hit him up, telling him that he has just the song for him. Sarkodie also confirmed that the song is one of his favorite records on the album. In his words;
I love that record because of the story behind it. Because Oxlade apparently had been trying to reach me in the DM that he has a song for me. He said it was tailor made for Sarkodie. As soon as I heard it, I said Yes.
READ ALSO: Moelogo Gets Feature Credit On Sarkodie's Album After Calling Out The Rapper 
Sarkodie was in the news recently for another news which wasn't touched in this interview along with the story of the song with Oxlade. The rapper was accused of not giving another Nigerian singer, Moelogo the credit for his won on another song in the album. He has since rectified this and we imagine everything is all good now.
WATCH THE VIDEO BELOW:
Get updates as they drop via Twitter and Facebook