Rema Warns Fans Against Engaging in Online Wars | READ
SHARE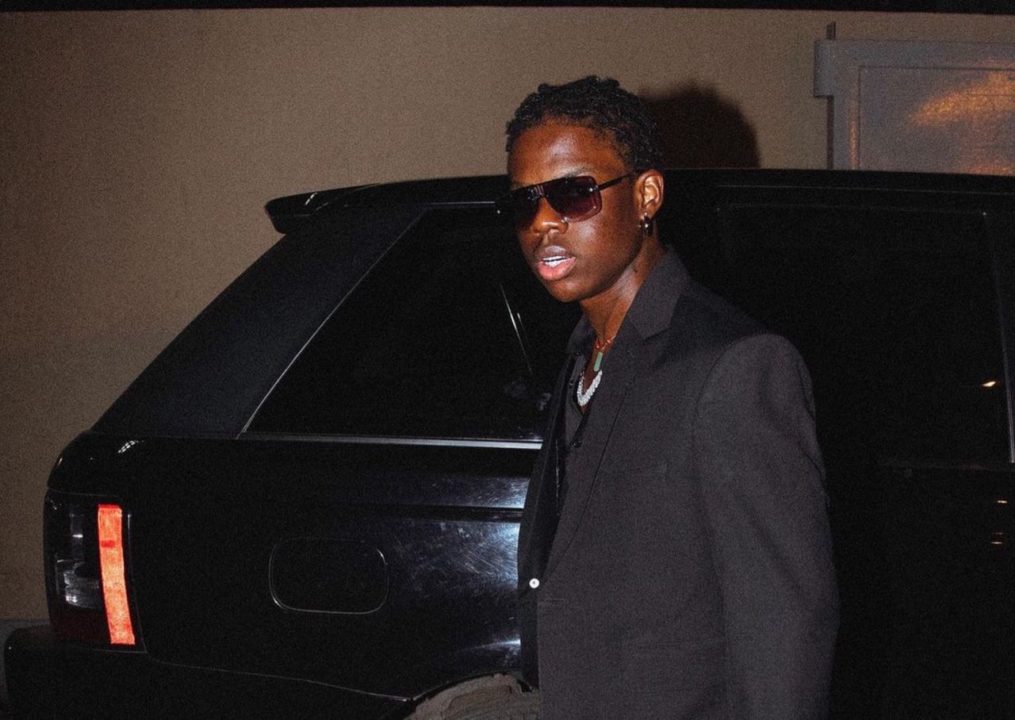 Nigerian singer, Rema has advised his fans, the Ravers against starting online wars against his colleagues or even his OGs in the games.
Rema told the Ravers that they should concentrate on him and not start any online wars aimed at bringing any of his colleagues down. He said this via a post on his Twitter on Monday, the 20th of September 2021.
Rema recently revealed that the name of his genre is Afrorave, hence christening his fanbase with the name, Ravers. The Ravers are not really known to indulge in online wars and the singer obviously wants to keep it that way.
READ ALSO: Pepsi Unveils Ayra Starr and Rema As New Ambassadors
Rema told the Ravers that all he wants to do is play his own part in history and online wars only serve as distractions. He says;
Ravers, I'll love to address something real quick yeah, pls guys NEVER start an agenda that has to do with bringing my Brothers or the OG's down, you're allowed to have my back in any ploy curated to put dirt on my name & my hardwork but NEVER start an agenda, it's disrespectful.

I just want to play my part in history, stack up & take care of my family bro, i don't want any of this unnecessary social media drama. We're winning and that's enough for us okay? If some people are insecure about it let them choke on it, who God has blessed no man can curse.

Lastly, thank you OG's for inspiring me in different ways, thank you for what you've done & what you're doing for Afrobeat, my respect & love for you all remains UNSHAKEN.

All has been said, Management takeover.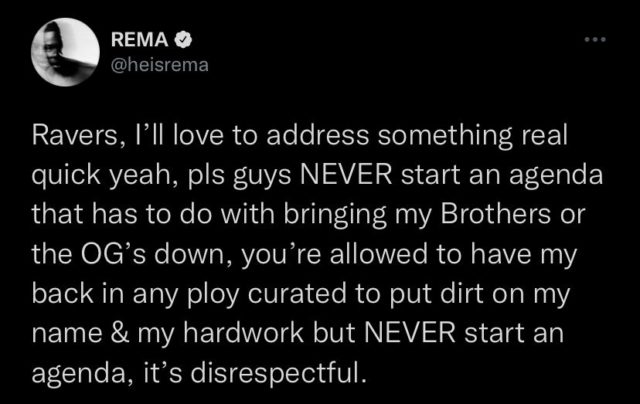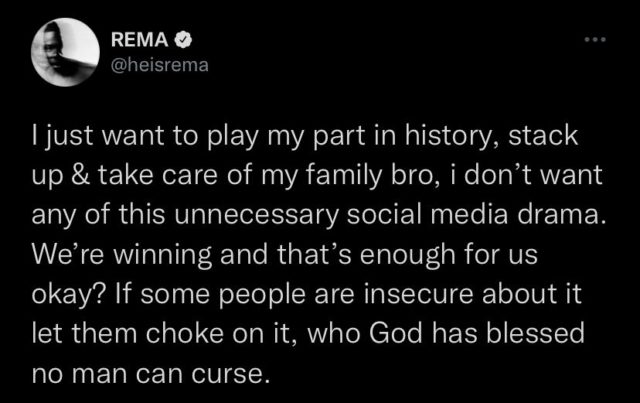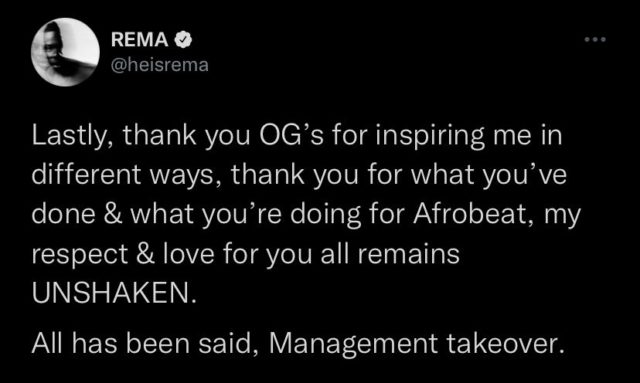 Get updates as they drop via Twitter and Facebook