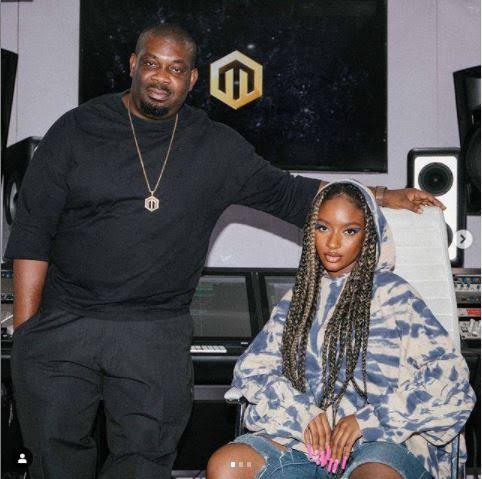 It's music mogul, Don Jazzy's birthday and Ayra Starr has penned heartwarming remarks to mark her label boss' day. Read what she had to say about the Don here.
Mavin Records founder, Don Jazzy turns a year older today and Ayra Starr has penned a heartwarming message to commemorate with him.
ALSO READ: Ayra Starr "Apologises" To Nigerians Following Reactions To Her Skirt Length
Ayra Starr had shared the message saying, "Happy birthday Don jazzy , words can not begin to describe the love in my heart for you , you're a Good man , too good ! And a genius! My dad passed away but God blessed me with another ! Thank you for your love and understanding , thank you for making us laugh!"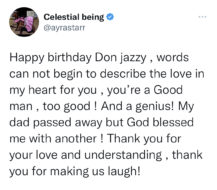 The singer was unveiled as a Mavin activated star in January 2021 and has credited the music mogul for being the one who discovered and signed her to the label.