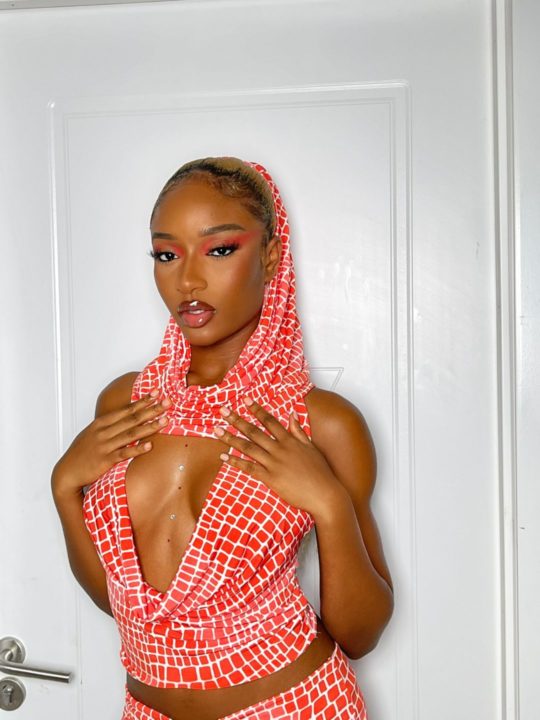 The Sabi Girl, Ayra Starr, has sent Nigerians an apology following the reactions that trailed the hem length of her min-skirt at her live performance.
Gen Z superstar, Ayra Starr has sent a message to Nigerians as a follow-up to the wave of reactions that trailed her outfit choice at her last live performance.
The singer who had performed on the 25th of November at the Flex Naija show organised by Meta had sarcastically apologised to Nigerians who had something to say about her two-piece outfit which had consisted of a cowl neck top with a deep neckline and a micro-mini skirt.
Sending the message via a now-deleted voice note on Twitter with the caption "I apologise", Ayra Starr said "Oh no, wow, I'll never do it again, I'll never do it, I'll never wear short skirt again. After that, the singer who had been speaking in a wavering voice to give the impression of being afraid and remorseful promptly switched to singing a line from her song "Rush", saying; "Me no get the time for the hate and the bad energy, got my mind on my money...", you think I was joking?"
Currently, the singer is a trending topic on Twitter as users of the app continue to pass commentary on her skirt hem and fashion style, while others take in the fact that the young star's feature on British rapper, Stormzy's album, This Is What I Mean, is out.
Get updates on your favourite Afrobeats stars as they drop via Notjustok on Twitter and Facebook