Peruzzi Responds To Rape Allegations
An Overview: Peruzzi Responds To Rape Allegations
Peruzzi has defended his name after being implicated in a rape allegation. The lady on question, recounted the details of a 2011 night when the "Nana" singer allegedly raped her.
This comes after the intensity of the past few days which has seen women come out to call their oppressors, and tell their tales of sexual assault. It was spurred by the recent rape and murder of Vera Uwaila Omozuwa and a eleven year old girl in Jigawa State. Obviously, people are angry and sensitive at a time like this, and are furthering important conversations around sexual assault in and around Nigeria.
A series of tweets –most of them from nine years ago– was dug up, in which the artist seemed to have made lewd comments, with many bashing him, "dragging" him as we say.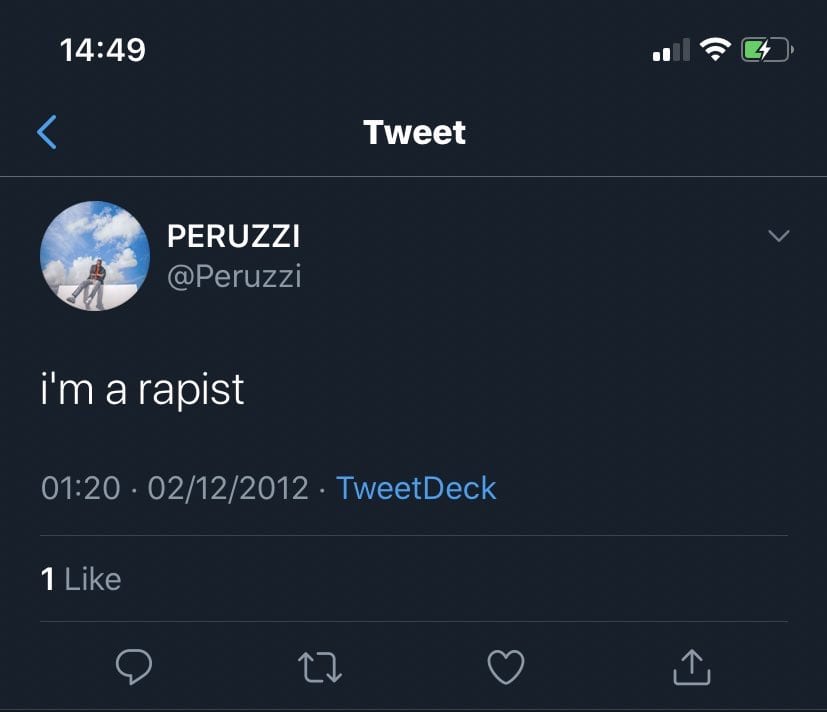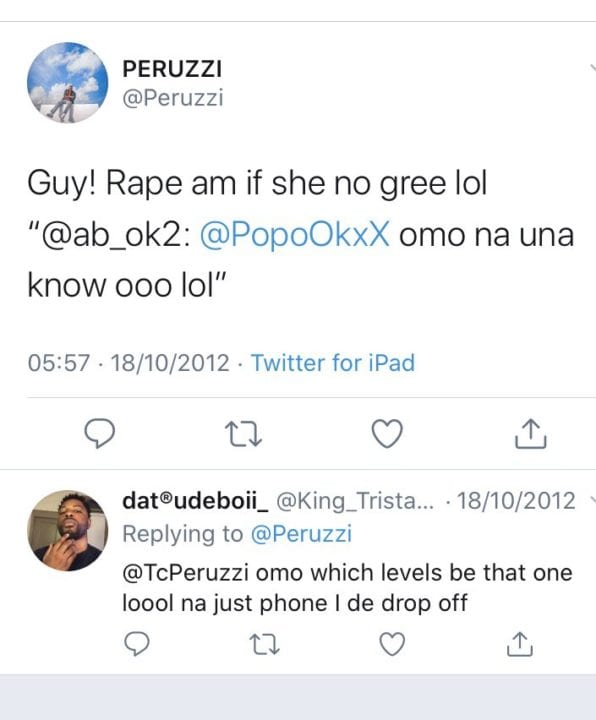 Peruzzi, on his part, has come out to defend himself, stating that he has and will never be a rapist.