Omah Lay Shares 5 Facts About 'Boy Alone' Album
Omah Lay's much-anticipated Boy Alone album, is finally upon us and the singer himself was kind enough to share some facts about the project some hours to its release. Learn fun facts about the album below!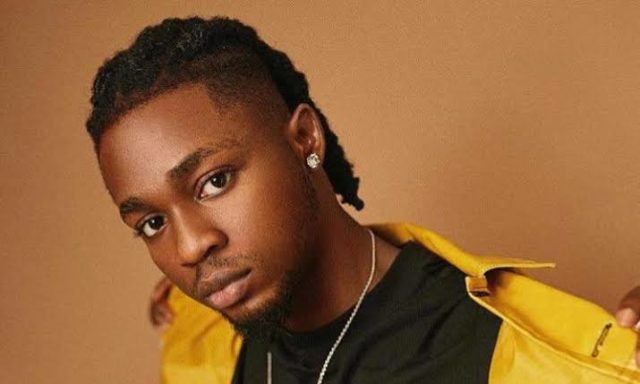 The early hours of the 15th of July saw Port-Harcourt Omah Lay unveil Boy Alone album to much anticipation from music lovers in the country. Hours prior to its release, Omah Lay had given his fans an early gift in form of a question and answer session with the album as the focus.
ALSO READ: Omah Lay Pens Down A Heartfelt Message For Fans | READ
Here are some facts about the Boy Alone album Omah Lay shared with his fans:
While Bend You seems to be everyone's favourite, writing it wasn't a walk in the park for Omah Lay. The singer shared that on the entire album, the second verse of the record had been the longest for him to write.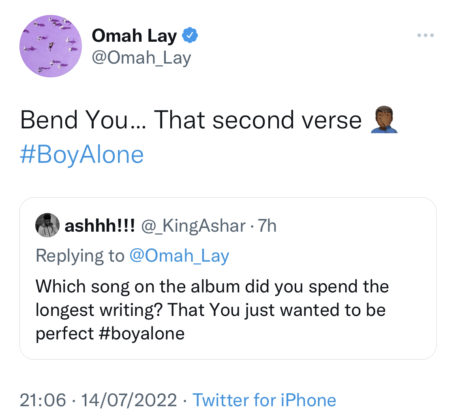 For Omah Lay, his debut albums signifies staying in his lane, being in his zone and living on his terms. Interestingly and according to the singer, Boy Alone is also his father's name.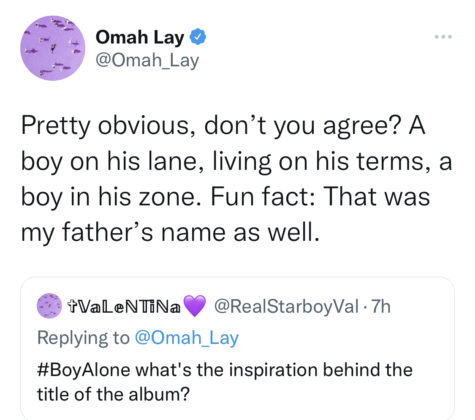 A producer turned musician, Omah Lay had admitted that the album's arrival was delayed due to being an overthinker. He also shared that the entire album was made from introspection.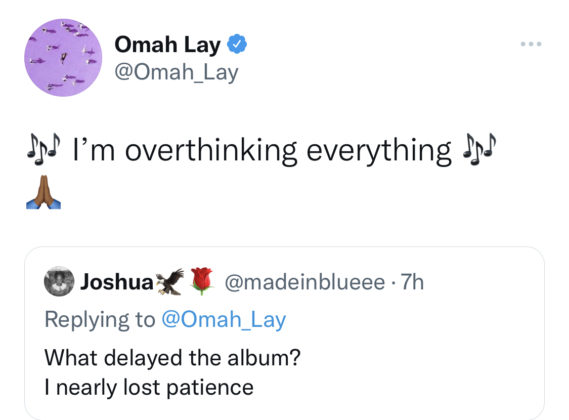 For the singer who'd stated that the song which felt the most like himself was I'm A Mess, Omah Lay's songwriting process is varied. According to him, writing a song could vary from an hour to a year. And it took him 18 months to record the album.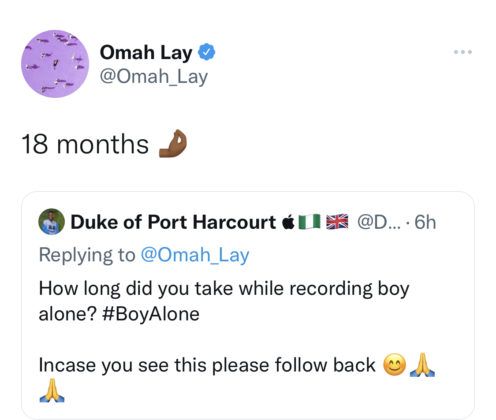 Omah Lay also addressed the Burna Boy question which he'd earlier responded to by saying the singer was not going to be featured on the album as he'd taken him off. The Boy Alone creator took time to clarify that his earlier response was a joke, stating with a fingers crossed emoji that the collab between the two Port Harcourt greats was coming soon.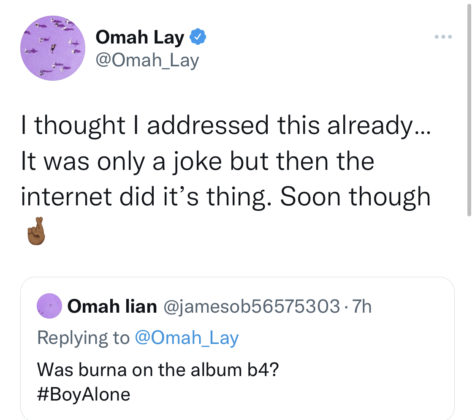 Get updates on Afrobeats stars from Notjustok via Twitter and Facebook
Related