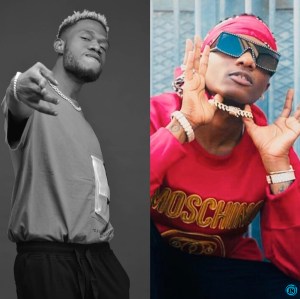 Guess we can now use "former Wizkid producer" for Northboi who has come out to further reveal that the beat for Joro was released under duress and that's why he couldn't sign a contract.
This revelation was made when Twitter users blamed him for releasing his beat without signing a contract. Responding to that, Northboi revealed that Wizkid had threatened him with a gun if he did not release the beat to Joro.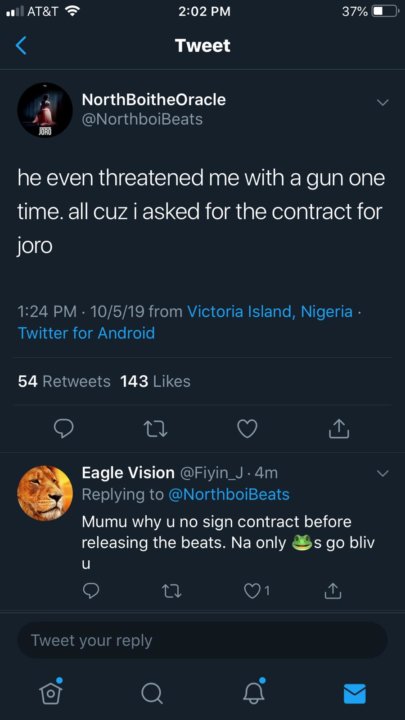 This same act was revealed by Northboi who said 'Joro' was not the first time Wizkid would be pulling such a stunt at him as he had done same with his song with Damian Marley where the Soco singer had allegedly refused to sign a contract but rather prefers using a gun threat to get the music out.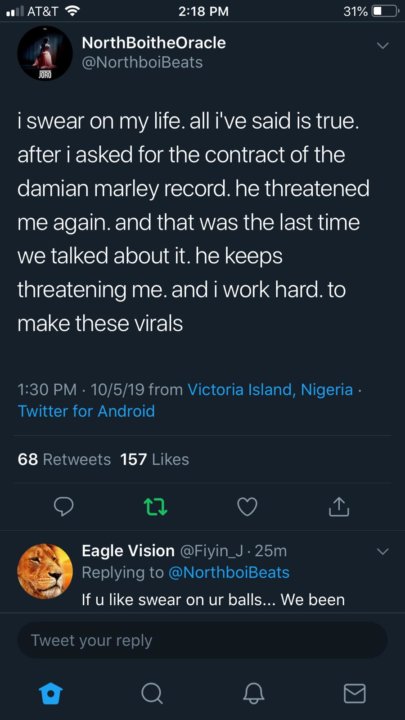 A tweet from Northboi in September was the first clue of something going on between both artiste but a lot of people did not get that gist until now when it looks like Northboi can no longer take Wizkid's expression of love for Kiddominant but then, looks can be deceiving and what it looks like might not be it.
According to Northboi's tweet in September, all he does for Wizkid is drop beats, gets paid and move on with zero input as to how the beat gets used.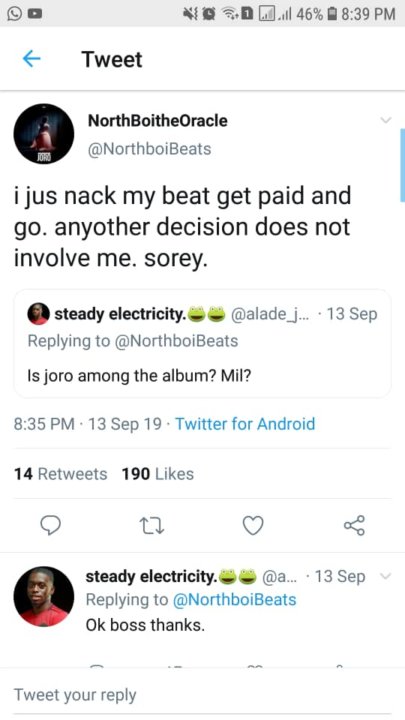 As at the time of this post, Wizkid has not debunked or accepted these accusations but the question here is; if Northboi gets paid and moves on, does this mean he is no longer making money from hit songs like "Soco" and the recently released "Joro" after the one-time payment?
Do let us know what you think below...