Nigerians React To Pheelz's Thrilling Live Performance Of 'Finesse' | SEE
March 25, 2022 | 11:35 AM
Nigerians took to social media to share their reactions to Pheelz's live performance of his hit song 'Finesse.'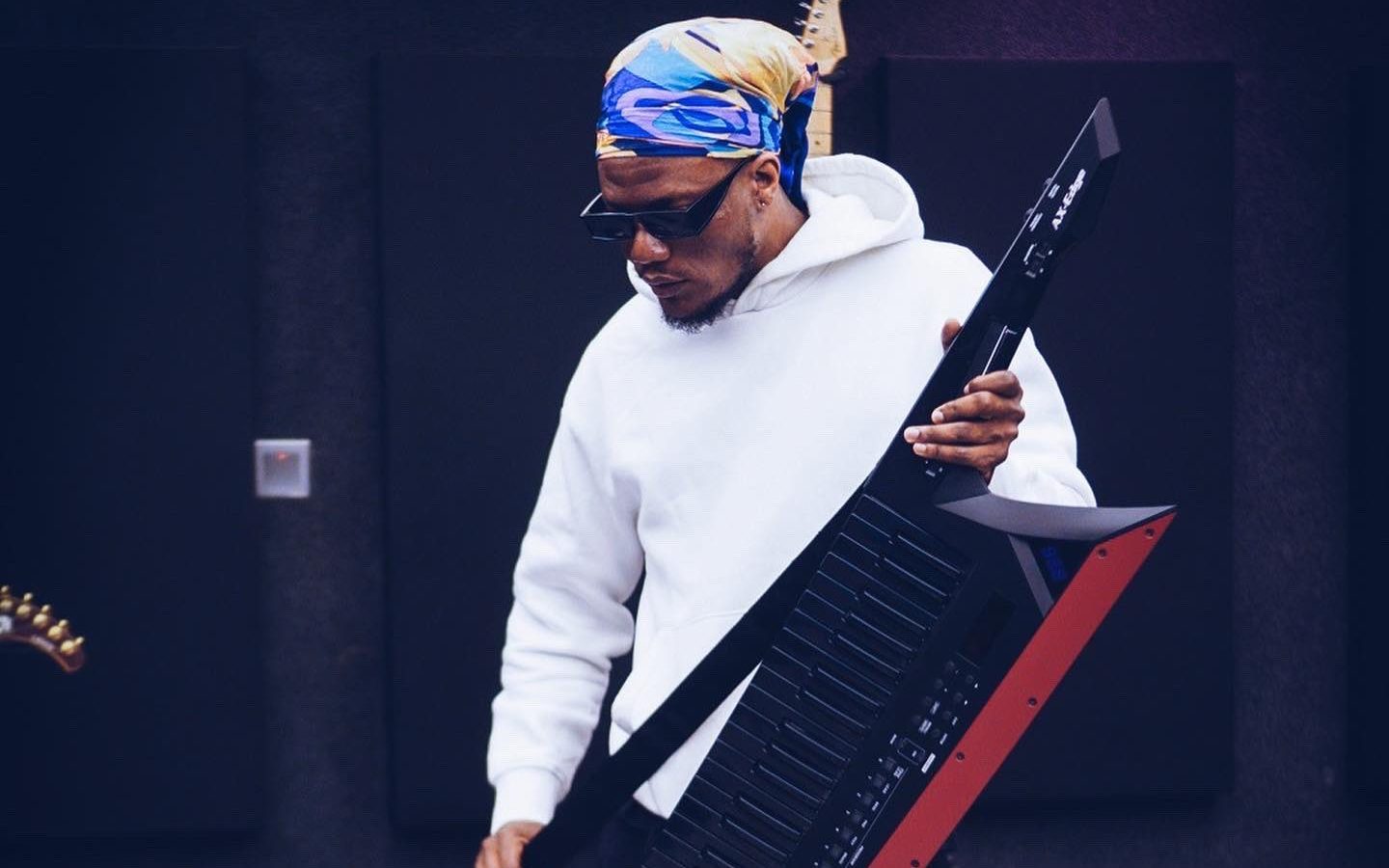 Social media has been buzzing after the video of Pheelz's live performance of his hit song 'Finesse' was shared online by Glitch Africa.
Pheelz created a performance worth revisiting over and over again with 'Finesse' as he showed off his silky vocals alongside his skills as a producer with the instruments.
Nigerians were amazed by the ability of the superstar who started off in the music industry as a producer for the YBNL family.
'Finesse' has dominated the charts and the airwaves since its release on Thursday, March 3, 2022.
READ MORE: Nigerians React To Rema's Debut Album 'Rave & Roses' | SEE
Watch Full Performance Below:
See the reaction of fans below:
Still can't get over this Finesse performance! Pheelz and Glitch Africa really outdid themselves 🤯 pic.twitter.com/cVwXW1mI05

— MBAH (@Mbahdeyforyou) March 24, 2022
Bro, Pheelz' performance on glitch africa.

My God 🔥

— O.A💫 (@SeniormanOA) March 24, 2022
This is mad. This new generation of afrobeat artists didn't come to play. They came for everything. I repeat. They came for everything. Pheelz I raise hand for you🙌 pic.twitter.com/P97Trts1Se

— Gravity (@antigravitylite) March 25, 2022
Pheelz steady bursting my head!
Him and Glitch Africa created magic on this Finesse performance 👏🏽

pic.twitter.com/4oX3qn5X0X

— Tife 🌚🇬🇧 (@Tife_fabunmi) March 24, 2022
You see what pheelz did on glitch eh. Solid!!!

— BïG NÅME DÃCH (@bignamedach) March 24, 2022
Pheelz and the Glitch Africa Choir must have seen my device in their dream.

I have replayed that performance countless times.

— FoodieInGhetto (@Ogbeni_Peter) March 25, 2022
Omo, what was that Pheelz's Glitch session!!!! Wow!!

— F. Keyz🍳 (@dannykeyz__) March 24, 2022
Pheelz murdered that glitch performance God.🔥

— Ib' (@adesola_oshodi) March 25, 2022
Pheelz! God! That glitch Africa finesse video is out of this world! See rendition!😭
Tears inna me eyes!😭 that Buju part turned me crazy! Man is the king of flows!😭😭😭😭

— Philip Mautin (@pheeelll) March 24, 2022
Pheelz ended me with that Glitch performance 🥵🥵🥵🥵🥵

The choral collab is crazyyyyyyyy

— Bobby Ceezar (@bobby_ceeza) March 24, 2022
Get updates as they drop via Twitter and Facebook.