Mikel Arteta speaks on Kai Havertz's form at Arsenal
SHARE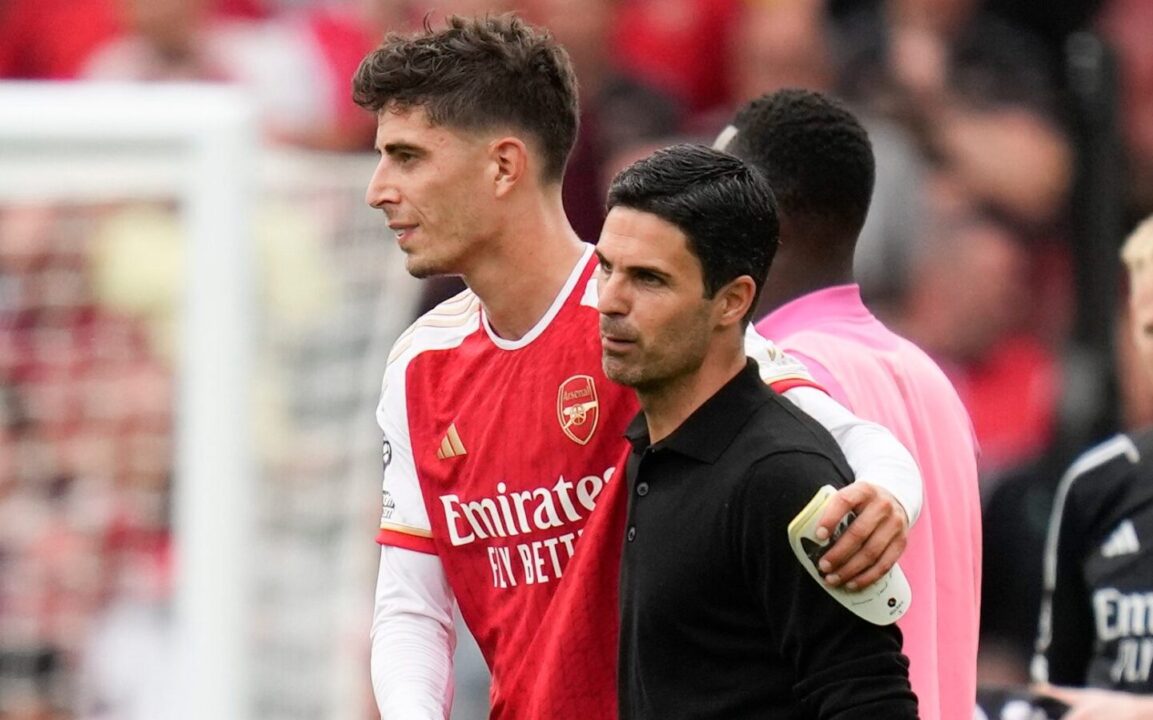 Mikel Arteta, in his pre-match press conference, addressed questions about Kai Havertz's form at Arsenal following his move from Chelsea.
Following questions about how the German international Kai Havertz fits into the Arsenal squad and what role he plays in the team, Gunners head coach Mikel Arteta has addressed what he thinks of the form of the former Chelsea man and how it has helped the team so far since the season commenced.
Arteta drummed up support for the German international, who has been the subject of criticism from football pundits and fans alike, stating that he and the club as a whole support Havertz, mentioning that there are aspects to his game in which he's doing well, but there are still some aspects that he can improve on.
He said, "We're trying to help him as much as possible. Give him confidence and minutes to exploit his talent. There are so many parts of his game that he's doing exceptionally well and others that need to keep improving, we are with him".
Havertz has been off to a shaky start in the Premier League for Arsenal following an impressive run in the pre-season at the club after his move from Chelsea, estimated to be worth over 60 million pounds.
Read the Latest Sport Trends and Get Fresh updates as they drop via Twitter and Facebook