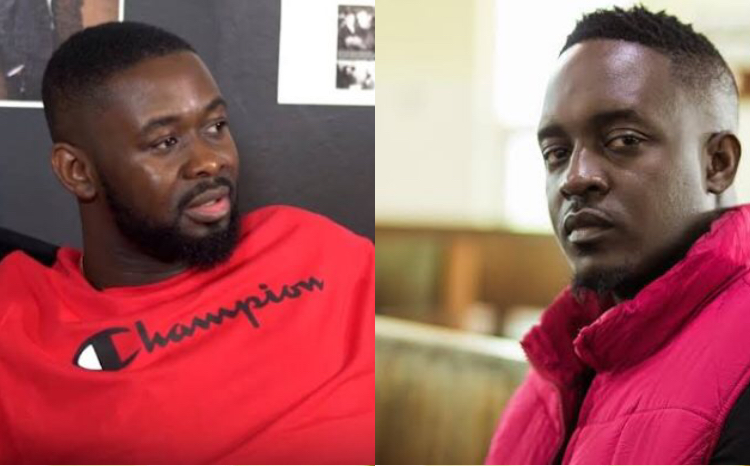 "M.I is F**king Lying", Sarz Said On Blaqbonez's IG Live
M.I and Sarz had a disagreement earlier today on some throwback stuff. Apparently, M.I had been on Blaqbonez's IG Live, and their conversation steered into Sarz, of how M took him to a strip club and the producer came on himself.
Sarz took to Twitter to publicly call out M.I, with his anger obvious. While many have lashed out at the rapper, some defended him, saying that even Sarz came on Blaqbonez's IG live and debunked the story.
Well, below's a clip of that, as posted by Blaqbonez. Sarz, playing it cool, said rather jokingly: "M.I is a f**king liar."
Here's a video of when Sarz came on my IG live and cleared the air about what MI abaga said, wouldn't have thought it'd get this crazy tbh pic.twitter.com/N3bGY5dr8P

— Nigerian Adele ??‍? ?‍☠️ (@BlaqBonez) April 17, 2020
M.I has since apologized to Sarz, although the producer is yet to publicly accept M's apology.
Other Contents