"It Will Be Interesting To See" - Weird MC Talks Possible Collab With Teni | Watch Video
It's another episode of Rubbin' minds' interview with Ebuka Obi-Uchendu and this time it's veteran Nigerian rapper, Weird Mc that gets on the hot seat and talks about the possibility of a collaboration with Nigerian songstress, Teni.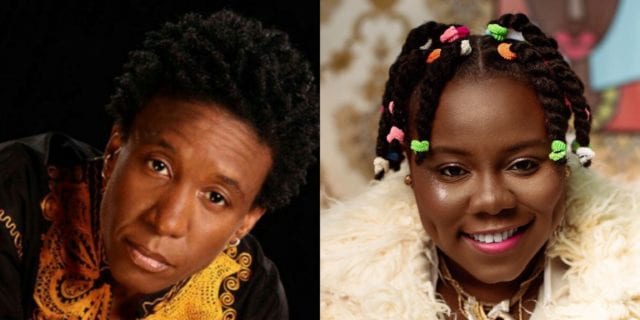 The interview with the host, Ebuka Obi-Uchendu was uploaded on the 24th of January 2021 on Channels Television's Youtube page where the androgynous rapper talked about the new generation female artistes and how they're taking are chances than she and her colleague did in her time, a development that was not possible for them due to "what they had to put up with".
Weird MC shares her believe on how bright the future is for the new generation of female artistes an opened up on the one person she'd like to collaborate with which is none other than the  'Uyo Meyo' crooner and termed it as something interesting to see.
When asked who she was excited about in the industry, she replied;
"Ah, it's Teni o, I love Teni so much. Honestly, I love Teni so much and it's really funny I love her sister as well. I like Niniola as well, her sis."
When further asked if she'll like to possibly work on a song with Teni, Weird Mc replied;
"It will be mad, it will be something interesting to see. It will be interesting to see."
Judging from Weird Mc's comment about a possible collaboration with Teni, it looks like we might be getting a comeback from the veteran rapper.
Watch video below;
View this post on Instagram