"I Had 'Know You' with Simi Since 2017"- Ladipoe tells Adesope
SHARE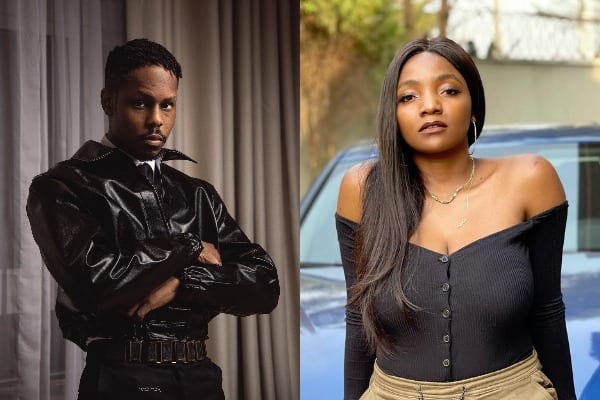 Second-time number-one hit song rapper, LadiPoe, has shared with media personality and MC, Adesope Olajide how he came to make his first number one hit and award-winning single, Know You with singer, Simi. 
ALSO READ: Ladipoe and Simi's "Know You" Gets Best Collab Award on #14thHeadies
Ladipoe had been asked by Adesope on his show Afrobeatspodcast, to talk to him about how he'd come to make Know You with Simi and the rapper had proceeded to answer with the most unexpected story about an organic creation. The rapper had said "I hit Simi up maybe 2016 saying, I'll love to work with you, we don't know each other but I'll like to change that and the fact that we've never worked with each other.' And she graciously responded and we got a chance to be in the studio. I'm a genuine fan of Simi and I think by the time she'd seen my work ethic and artistry, she was comfortable with me in the studio... She was asking me a bunch of questions and I was like look if it was anybody else I'll tell them that I don't know you that well and I wouldn't answer their questions... And from there I was like 'that'll be a great concept for a song.' So we sat down in the studio and crafted the hook line by line together."
View this post on Instagram
LadiPoe went further to state in detail how Simi had made him record the hook an estimate of 17 times before they settled on what was made into the song. According to him "We cut that record in 2017, didn't drop it till 2020 because I had it in the shelf, I dropped my project Talk About Poe and it didn't fit the sound. 2020 comes, we wanted to drop another record, my head of A&R said 'Nah, let's go with Know You' and I agreed. And we dropped it at the most perfect time cause what it did I couldn't describe it. 
ALSO READ: "I Just Want Women to Win"- Simi in Conversation with Notjustok for Women's History Month
Ladipoe's latest single Feeling with Buju is currently on the top ten list for latest Nigerian songs this month after climbing down from the number one spot last week.