#MILTour: Rihanna, ASAP Rocky, Alicia Keys Attend Wizkid's Second Day LA Concert | WATCH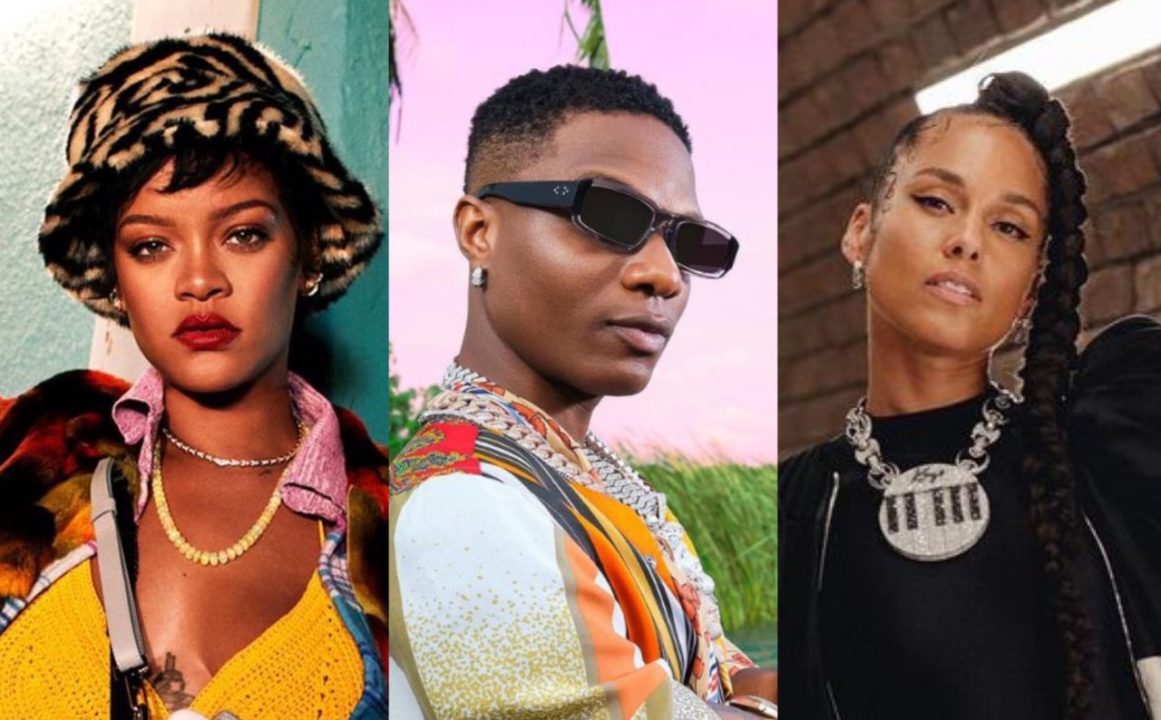 Wizkid held the second concert in Los Angeles (LA) for his fans there and this was attended by top celebs like Rihanna, Alicia Keys, and ASAP Rocky.
Wizkid held his second concert in LA a week after the first and just like the first, this one was also well attended by top American artists and celebs. This happened in the early morning of Monday, the 4th of October 2021.
In the first show which was held last week at the Wilten Theatre in LA, top acts like Kevin Hart, Wiz Khalifa, and Ben Simmons were spotted in the audience. We reported that last week along with a video of them at the show.
READ ALSO: #MILTour: Kevin Hart and Wiz Khalifa Attend Wizkid's Show in Los Angeles | WATCH
The second day of Wizkid's LA concert at The NOVO event space saw even more celebrities turn up for the singer. Lovebirds; Alicia Keys and Swizz Beatz were spotted in a corner loving up on each other as Wizkid performed. Rihanna and ASAP Rocky who have been reported to be an item in recent times also turned up together and were spotted backstage at the event.
WATCH THE VIDEOS BELOW:
View this post on Instagram
View this post on Instagram
View this post on Instagram
View this post on Instagram
Get updates as they drop via Twitter and Facebook