Fans on Twitter have brought to life a collab between Buju and Jae5 from Twitter and we have the details of how that went down.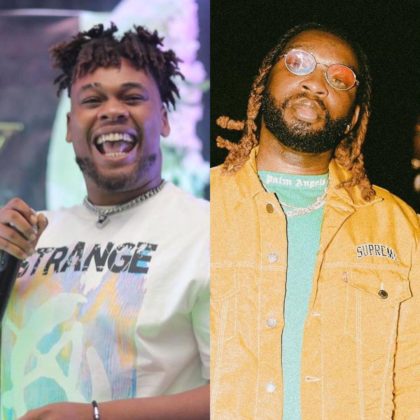 The collab was created by fans on Twitter on Tuesday, the 1st of June 2021. Jae5 had sent out a tweet announcing that he had arrived in Nigeria. In the next tweet, he asked for what artists to feature as he's in town. He wrote;
Just touch down in Nigeria. Hustle is in the air 😂

Which Nigerian artist should I try work with whiles I'm out here
Fans got to work tagging their favorites artists and a lot of fans tagged Buju to the tweet. Buju then quoted Jae5's original tweet and indicated his willingness to work with the UK-based producer and artist. He wrote;
People are tagging me to this and I'm not even gonna front , I love your work and I wanna work with you  (You'd be shocked) 🙏🏼
READ ALSO: Buju Is Ready to Drop Video for "Outside", Unveils Teaser | Watch
Jae 5 then replied him and requested that they move the conversation to the DMs. He said, "Let's talk in DMs"
Jae5 is not a stranger to Nigerian collabs as he has produced a good number of songs for Burna Boy and most recently, worked with Rema on the 2021 hit single "Dimension" alongside UK rapper, Stormzy.