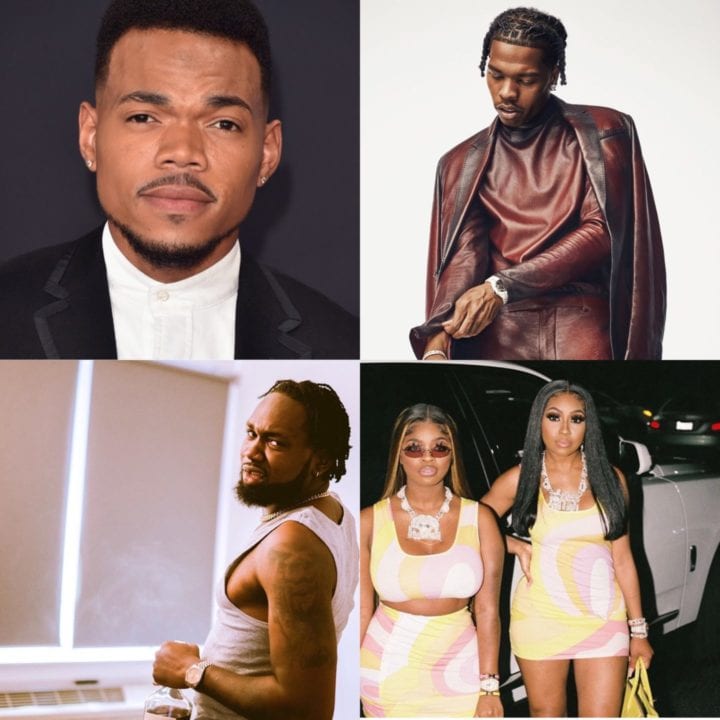 Several international artists such as Kranium, Chance the rapper, Lil baby and others joined the '#EndSARS' social media campaign trending worldwide.
The #EndSARS campaign has gone beyond Nigeria to other countries of the world, with some international celebrities using their social media platforms to further push for the ban of the Special Anti-Robbery Squad "SARS" in Nigeria.
Social media has been buzzing endlessly with the hashtag "EndSARS", and some international musicians such as Kranium, Chance the rapper, Lil baby, City girls, and others, joined in the campaign yesterday 9th of October 2020.
Here is how they joined:
We are humans and we all share earth together ! Do not be silent do not be afraid the Internet is here for us to get news faster than ever please pay attention and bring awareness to what you believe and stand for with that said I STAND WITH THE PEOPLE IN NIGERIA 🇳🇬 #EndSARS

— Kranium (@therealkranium) October 9, 2020
#EndSarsNow Word To 🇳🇬

— Lil Baby (@lilbaby4PF) October 9, 2020
#EndSARS NOW #ENDSARSNOW
I just started reading up on this travesty taking place in Nigeria. If you have more info to dispense in the replies I'm all ears https://t.co/SKZIizxHE8

— Chance The Rapper (@chancetherapper) October 9, 2020
#EndSARS period. 🇳🇬🙏🏾

— City Girls (@citygirls) October 9, 2020
The Special Anti-Robbery Squad is a unit of the Nigerian Police force, established to detain, investigate and prosecute people involved in crimes like armed robbery, kidnapping and other forms of crime. However, quite a number of this Nigerian Police unit "SARS" have gone rogue. In spite of the reforms, news of police brutality, extortion, and murdering of unarmed Nigerian youths is still on the rise. The #EndSARS campaign is a clamour for the ban of this unit, so as to put an end to their preposterous activities.