Emtee Supports T-Pain After He Revealed How Usher Had Him Depressed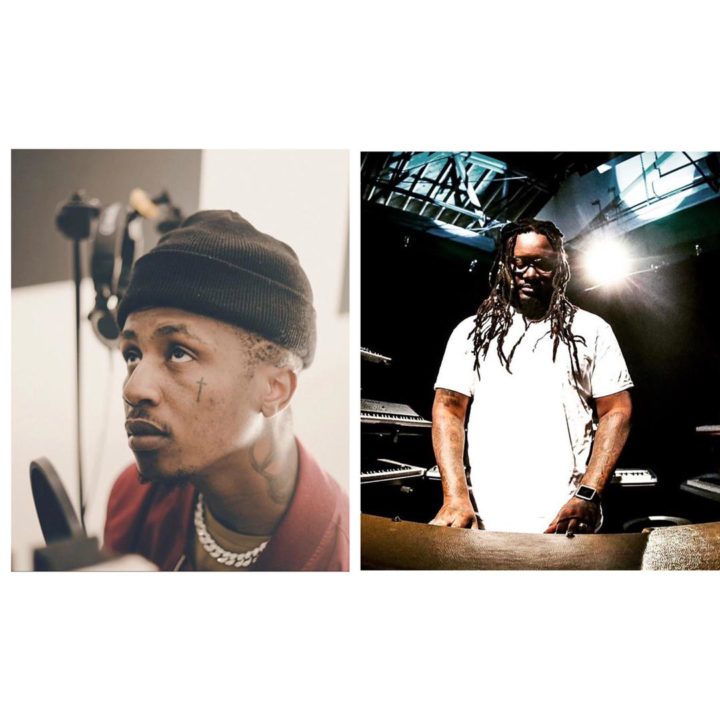 South-African Rapper Emtee Mthembeni Ndevu popularly known as Emtee has taken sides with Singer T-Pain after a revelation by the singer that fellow singer Usher made him depressed for four years.
The 'Ghetto hero' rapper took to his Twitter to show support for the American veteran singer who is currently in the news after he made the revelation that R'n'B star Usher told him that he 'f*cked up music' a comment that sent him into depression for four years.
In solidarity, the rapper took to his Twitter to side with the Auto-tune king. He posted:
Everybody criticized T-Pain for using auto tune just so they can abuse it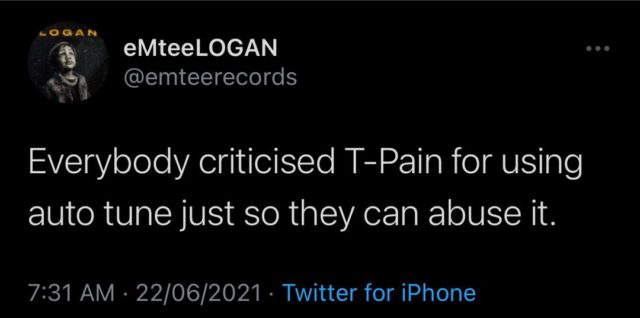 READ ALSO - Emtee Releases New Album 'LOGAN'
This is coming after T-pain who is known for his excessive use of auto-tune made the revelation about how Usher told a flight attendant to wake him up on the plane, only to tell him that "he fucked up music for real singers".
In a clip from the Netflix series 'This is Pop' which was released today June 22 2021, the singer spoke about the encounter. See the video below:
Reactions have sprung up after the video premiered as fans all over the world share different views on the issue, while some were on T-Pain's side, some sided with Usher Raymond. See Reactions below: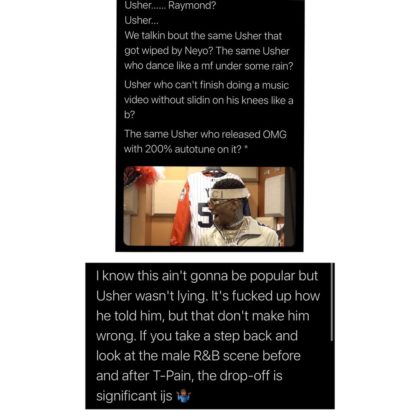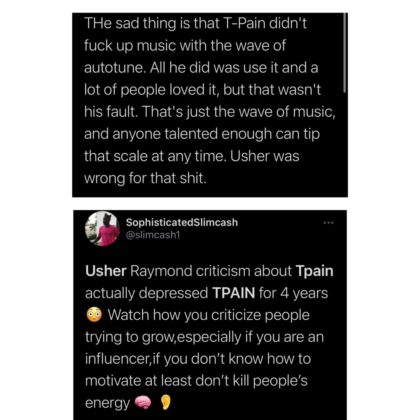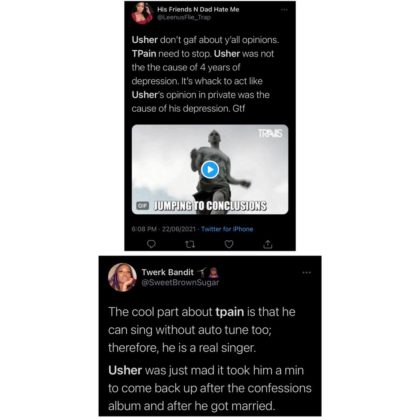 However, in a recent tweet, T-Pain has stated that his revelation was in no way meant to disrespect Usher as he still loves and respects him. He tweeted:
I still love and respect @Usher telling that story was in no way meant to disrespect that man. Ppl talk shit about me 24/7 but when it comes from someone you truly respect it hits very different. I never said f*ck Ursh it was a drop in the ocean of shit i was already goin through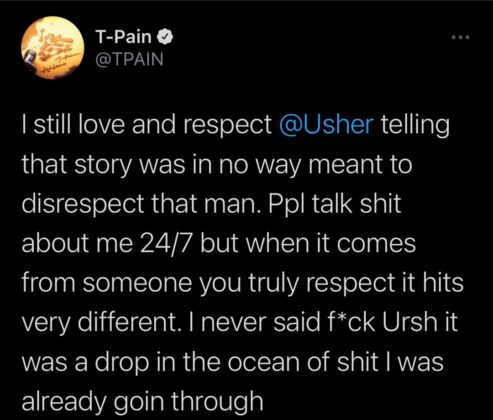 Get updates as they drop via Twitter and Facebook