Davido Shares New Update on Money Donated to Orphanages | READ
SHARE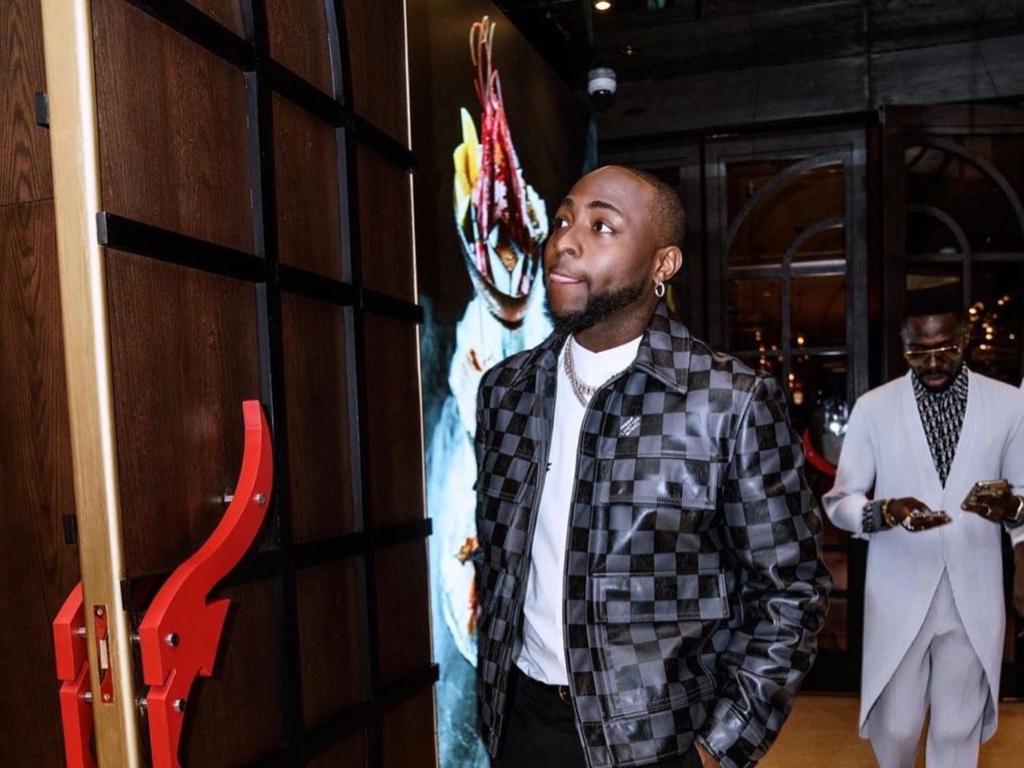 Davido has shared a new update on the money raised from his birthday which is meant to be distributed to selected orphanages around the country.
Davido revealed that the verification process for the orphanages that will be the final recipient of the funds has already begun with a final list expected soon. He shared this via his Twitter page on Saturday, the 11th of December 2021.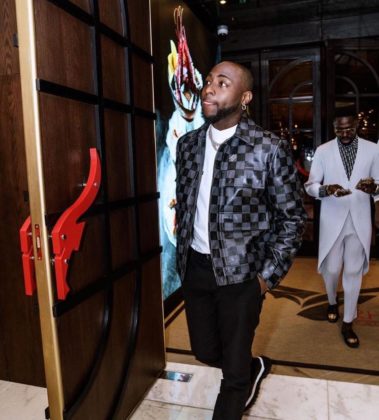 Last month, Davido put out his account number on his social media pages, asking his friends and fans to send him 1 million Naira each. Immediately, the funds started rolling in and he got 40 million Naira within 2 hours. The amount that was raised in two days ran into 200 million Naira and the singer has decided to add his own money and do something worthwhile with it.
READ ALSO: Davido Reveals Plans for Annual Charity Fundraising Program | SEE DETAILS
Speaking in a statement he released, Davido revealed that he has put together a disbursement committee that will see that the 250 million gets to the orphanages. The singer also unveiled plans to kick off an annual charity fundraiser on his birthday every year.
READ THE UPDATE BELOW: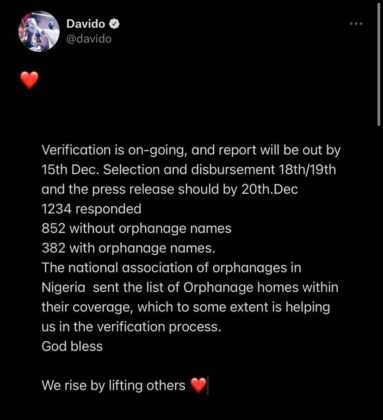 Get updates as they drop via Twitter and Facebook