CKay Breaks Down the Rise of Afrobeats in Chat with Equate Magazine | READ
SHARE
Nigerian singer, CKay has been featured as the latest cover star for Equate Magazine and in a recent chat, he spoke about the afrobeats genre and its recent successes.
CKay was asked about the afrobeats genre and why it is gaining widespread popularity in his new cover feature for Equate Magazine. The cover was shared on Tuesday, the 7th of December 2021.
Speaking about his debut album which drops next year, CKay had this to say;
My debut album is coming real soon. It's coming next year. I've been working on it all year and I've got lots of interesting different sounds and vibes on there. For me, I always like to sonically challenge the space. I feel like, if I'm making music, I have to keep bringing something new to the table. I personally get bored so I wanna listen to afrobeats with a twist and I think other people want to listen to that too. I make music trying to satisfy myself and in the process hoping everyone else loves it.
READ ALSO: CKay Reveals What Inspires His Music in New Guardian Life Cover Feature | READ
When asked about the recent rise of the afrobeats genre in his new cover feature on Equate Magazine, CKay had this to say;
Firstly, people just can't deny the vibe. Regardless of the language you speak, anyone can feel it and dance to it whether they understand it or not. I think the fact that Afrobeats is going this global and a song like "Love Nwantiti" which is written in Igbo and Pidgin English, people are singing the exact words in the Middle East, the Western world, in Europe, Russia, Japan, it's crazy. That's just a testament to how powerful the vibe is and how people connect to it in different parts of the world.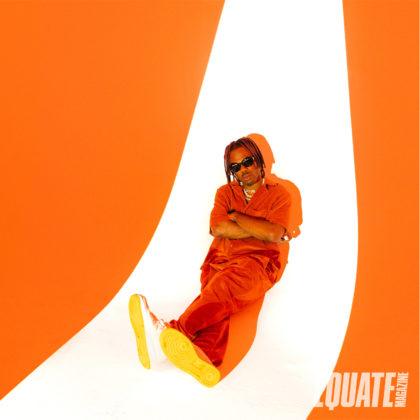 Get updates as they drop via Twitter and Facebook
Related