CKay's 'Love Nwantiti' Finally Breaks into Billboard Hot 100
SHARE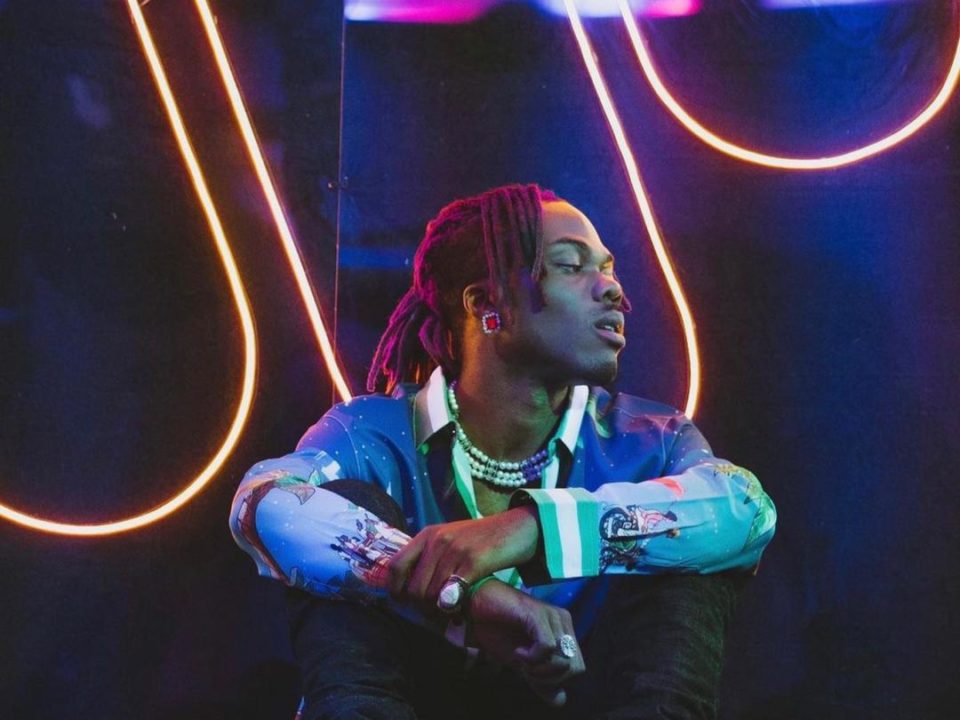 Nigerian singer, CKay is currently celebrating after his song, Love Nwatiti finally broke into the reputable Billboard Hot 100 Chart.
CKay's Love Nwatiti has been blowing up worldwide for a while now and the song has now debuted at no. 80 on the Billboard Hot 100 chart. This was announced on Monday, the 27th of September 2021.
CKay's Love Nwatiti is a song off his 2019 EP titled CKay The First. The song got a lot of good reviews and the singer decided to make more remixes to it, in a bid to increase its reach and popularity, and it worked. Love Nwatiti all of a sudden blew up on TikTok and is even now the currently most Shazamed song in the world.
READ ALSO: CKay's 'Love Nwatiti' Hits Top Spot on Global Shazam Chart
Billboard Chart's announced CKay's Love Nwatiti making it to the no. 80 spot on this week's Hot 100 Chart update. They wrote;
.@ckay_yo's "Love Nwantiti (Ah Ah Ah)" debuts at No. 80 on this week's #Hot100. It's his first career entry on the chart.
Like they said, this will be CKay's first entry on the Hot 100 chart. Hopefully, the first of many more to come in the Werner Music act's career.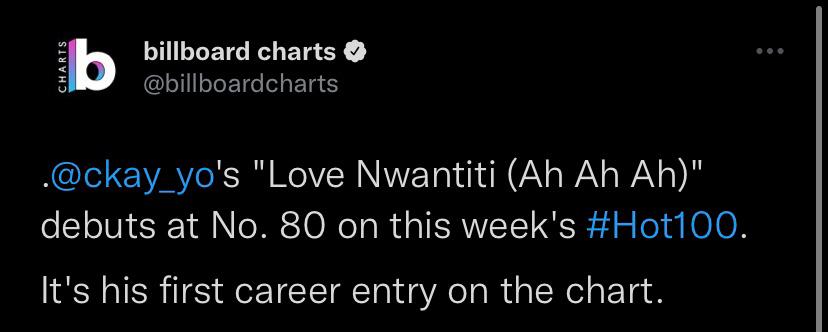 Get updates as they drop via Twitter and Facebook