Burna Boy's Wish Comes To Pass As He Collabs With Youssou N'Dour On New Album, #TWICEASTALL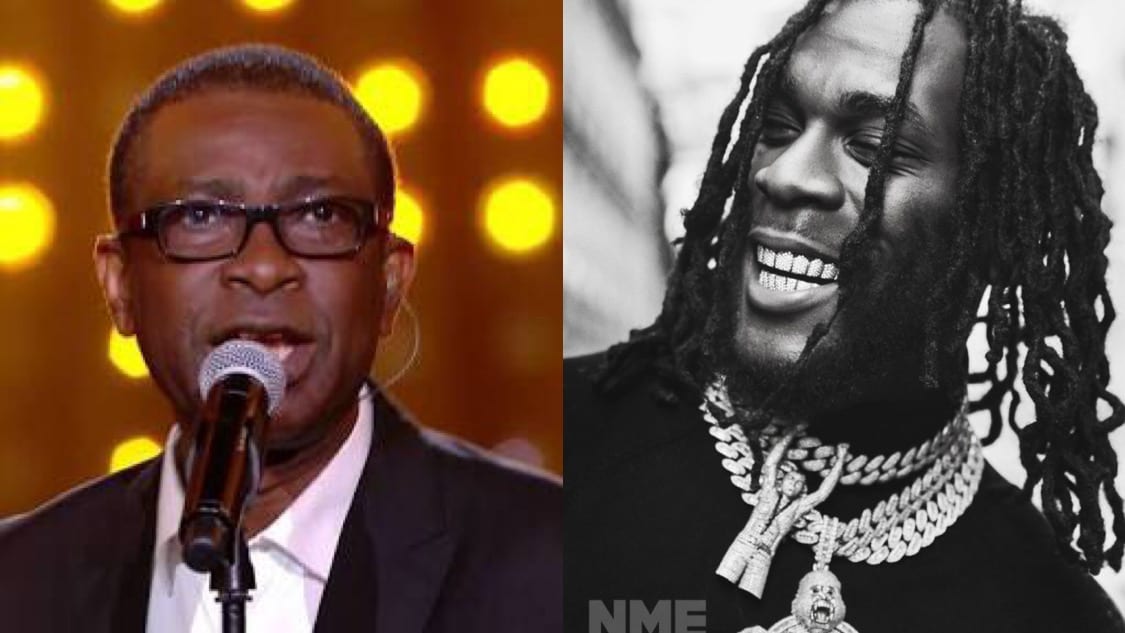 Building up to his 5th studio album, Burna Boy has revealed his career-long dream to collaborate with Senegalese singer-songwriter, Youssou N'Dour, which will finally be a reality with Twice As Tall.
Burna Boy's ambition was made public by the African Giant himself, who quoted a tweet he posted in 2017 where he revealed how badly he wanted a song with the legendary Senegalese artiste and politician.
He tweeted; "I bin tryna do a song with Yossou N'dour but I can't find my man anywhere."
Burna Boy's Wish To Collab With Youssou N'Dour Comes To Pass In Twice As Tall.
Apparently, Burna Boy has finally found the legendary and Youssou N'Dour and they'll be together on the 'Twice As Tall' record on the album and he gave all thanks to his determination.
Youssou N'Dour is a Senegalese singer, songwriter, composer, occasional actor, businessman, and politician. He was described by Rolling Stone magazine in 2004 as, "perhaps the most famous singer alive" in Senegal and much of Africa. From April 2012 to September 2013, he was Senegal's Minister of Tourism.