7 Housemates who stole the night with their fashion at the Big Brother Naija 2023 Premiere
SHARE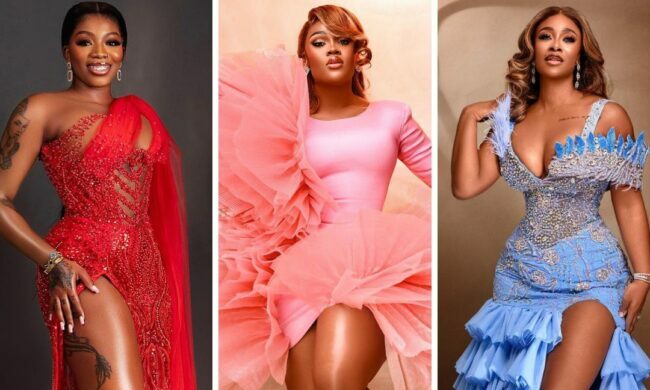 Here is a list of the seven housemates who were the best dressed of the night at the Big Brother Naija All-Star Edition 2023 premiere.
With so much buzz surrounding the A-list announcement of housemates returning to the Big Brother Naija house for the All-Star edition in 2023, we could not resist the urge to look at how well the fashion of these housemates evolved over the course of time, which is why we compiled a list of the seven celebrities who were the best dressed of the night for us with their impeccable fashion outfits.
Sunday, July 23, 2023, saw popular TV host Ebuka announced 20 returning housemates for the BBNaija all-star edition and here is a list of the housemates:
1. CeeC
2. Mercy
3. Kiddwaya
4. Frodd
5. Pere
6. Angel
7. Neo
8. Alex
9. Tolanibaj
10. Cross
11. Seyi
12. Whitemoney
13. Uriel
14. Doyin
15. Princess
16. Soma
17. Ike
18. Ilebaye
19. Venita
20 Adekunle
Who were the best-dressed BBNaija All-Stars 2023 housemates?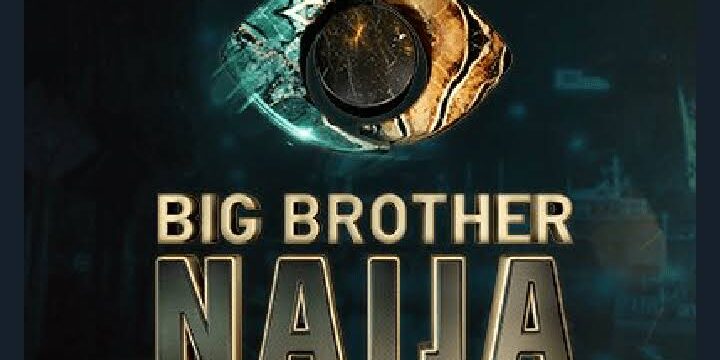 Mercy Eke
Mercy proved once again why she is, in fact, the queen of the spotlight as she stepped on stage following her announcement as one of the housemates who returned to the house.
At the premiere night of Big Brother Naija All-Stars, Mercy Eke, the queen of style, captured everyone's attention with her stunning carnival outfit. Her ensemble flawlessly combined traditional and modern fashion, leaving everyone impressed with her charisma and beauty.
Mercy had impeccable taste in accessories as she adorned herself with bold statement pieces that perfectly complemented her outfit, enhancing its allure even further. From her regal headpiece to the ornate bangles on her wrists, her impeccable shoes and the rings on her fingers, every detail was carefully selected with great attention to detail.
Alex Unusual
Another contestant who stood out as the epitome of elegance and style was Alex Unusual, who dazzled the crowd with her impeccable fashion sense; Alex made a striking statement in her body-hugging black gown adorned with exquisite tear-drop crystals.
Alex Unusual's attire displayed not only her excellent fashion taste but also her confidence and individuality. Her outfit represented the ultimate level of elegance and refinement, impressing everyone with her style expertise.
Tolani Baj
The list would not be complete in the absence of Tolani Baj whose long-length green gown with glitters was one that could not be ignored. It was simple in still but classy at the same time as it was not over the top in any way.
It seemed as though she was going for a more nature-inspired look with the colour and the design as well.
Cee C
CeeC, who was the first contestant to be announced, stepped out in a look that we would like to think was Barbie-inspired regardless of the shade of pink.
Ceec looked stunning in her body-hugging short pink dress. The vibrant colour perfectly suited her radiant personality, exuding confidence and grace. One thing that made her outfit unique was the over-the-top flair design, on one hand, adding a touch of uniqueness to her ensemble.
Uriel
Uriel was focused on making a statement about her return to the house, and this was achieved as she donned a mesmerizing and exquisite high-slit blue gown that accentuated her curves and her beauty as well.
Uriel's outfit for the red carpet was both chic and glamorous, setting a new standard for fashion. The deep blue colour complemented her radiant complexion, making her even more alluring. The high slit on the gown added a playful touch to her look, making it clear that she was there to make a statement.
Whitemoney
A past winner of the Big Brother Naija reality series never gets it wrong with his attires, as his all-white traditional regalia was one of the most talked about fashion statements of the night. The agbada announced his presence on live TV as he also reconfirmed his purpose with a post on social media that read, "On The 3rd Of October, 2021. After 10 Weeks, The BBNaija: Shine Ya Eye Season Came To An End. With Synergies From The Merger (WhiteMoney + Geng = WhiteMoney Geng) Our Success Was Never In Doubt. 658 Days Later, Guess Who Is Back??? I Have Actually Wondered What It Would Feel Like To Do This Again. Thanks To @multichoice_group@bigbronaija For Terminating The Suspense. Time To Go Again With The Same Resilience. Stay Glued. Things Are About To Get Intriguing."
Angel
It appears that we have a weakness for high-slit gowns, as we just had to add Angel's gown to our list. The fiery red colour and stunning design made it a must-have for the night, and Angel completed the look with a pair of black open-toe sandals. The gown truly stood out from the other attire.
Get updates as they drop via Twitter and Facebook