Watch How Bella Shmurda Arrives at Exam Venue with MOPOL Escort
Nigerian singer, Bella Shmurda has gone to write his school exams at the Lagos State University, taking along with him a Mobile Police (MOPOL) escort.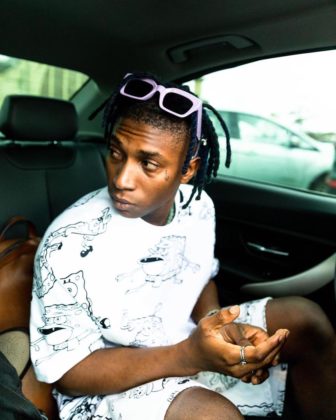 The video of the singer arriving at the exam hall was posted via Instagram on Thursday, the 24th of June 2021. In the video, Bella Shmurda can be seen running toward the exam hall with a booklet in his hands.  A mobile police escort was running just behind him. His friends proceeded to hail him as he got towards them.
View this post on Instagram
READ ALSO: Bella Shmurda Apologizes to Seyi Law for Missing His Show in Ekiti
The singer is gearing up to release the second volume of his 'High Tension' EP very soon. He also recently apologized to comedian, Seyi Law for the miscommunication that led to missing his Ekiti show. Bella Shmurda is one of the fastest rising music talents in the country and it is not a surprise that he is moving with MOPOL escorts.