#BBNaijaReunion: Dorathy and Wathoni Face Off, More Highlights From Day Two | WATCH
SHARE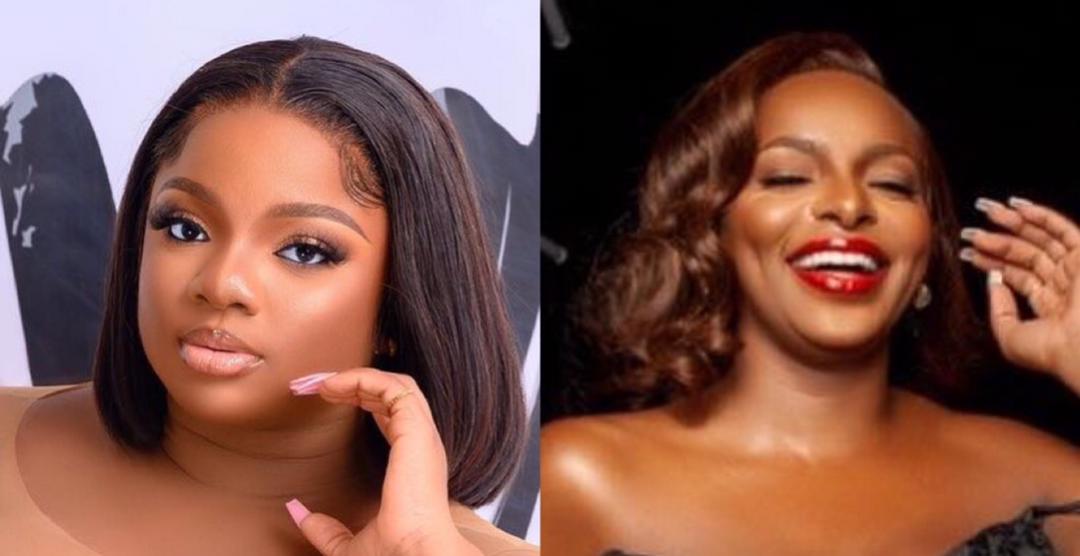 The Reunion show for last year's contestants of Big Brother Naija has entered Day 2. The major talking point from last night Dorathy facing off to Wathoni.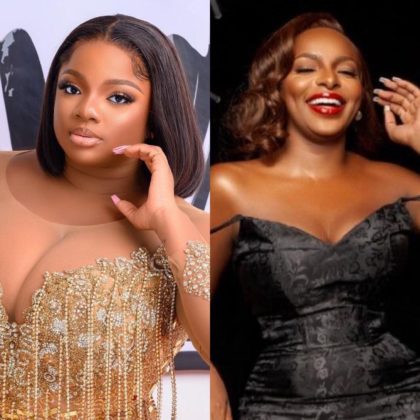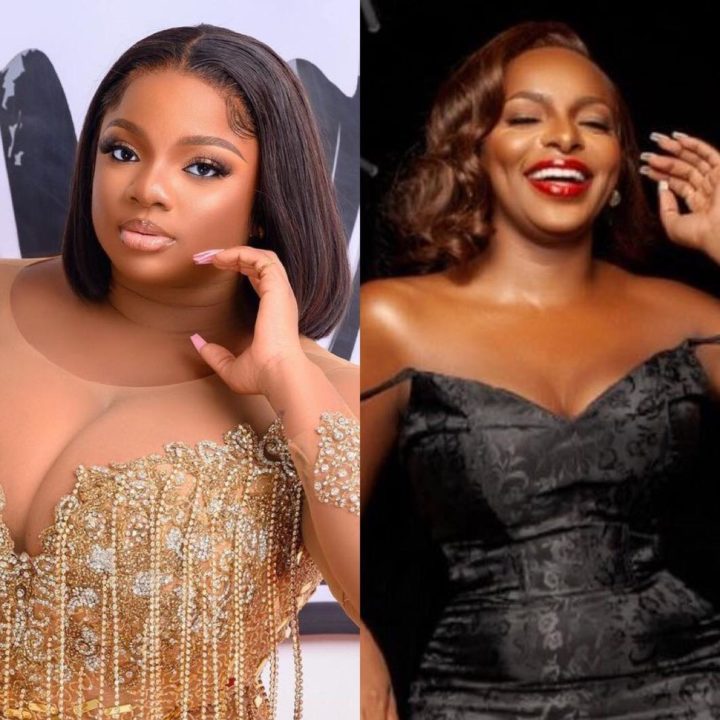 The second episode of the 'Lockdown' reunion show aired on Friday, the 18th of June 2021. The major talking point in this episode was love triangles. Prince spoke at length about the triangle between himself, Nengi, and Ozo. Nengi on her own denied leading any of them on, while also saying she has no use for them. In her words;
Did i not make it clear to you? No talk nau did i not make it clear?
Use them? Wetin i wan use them do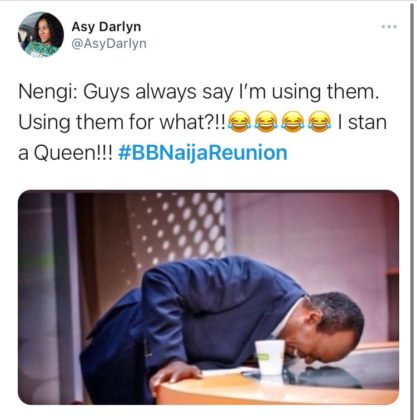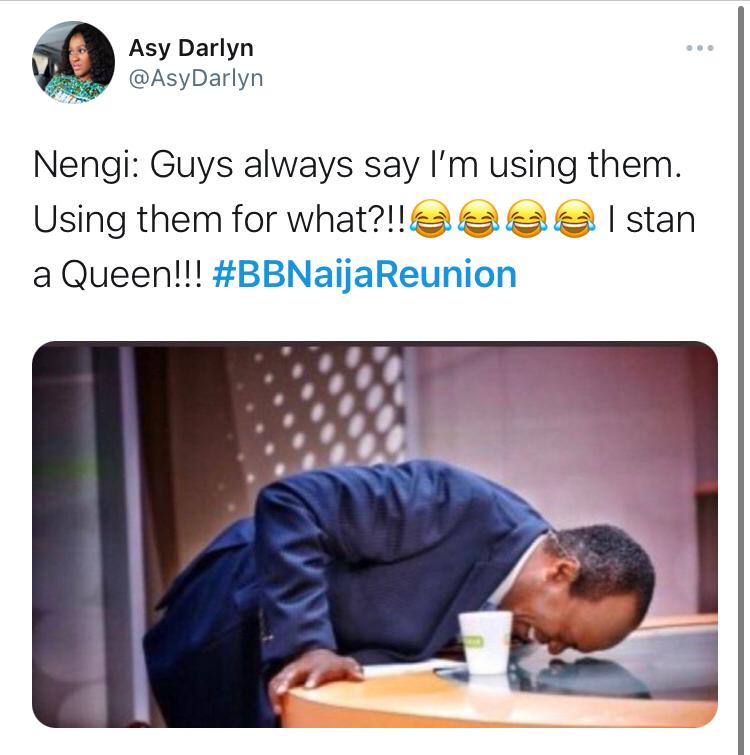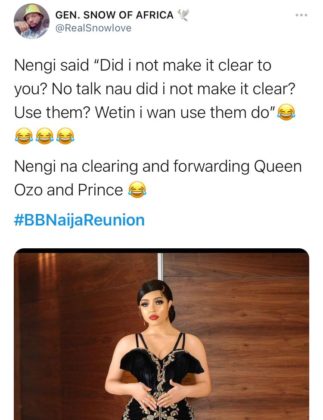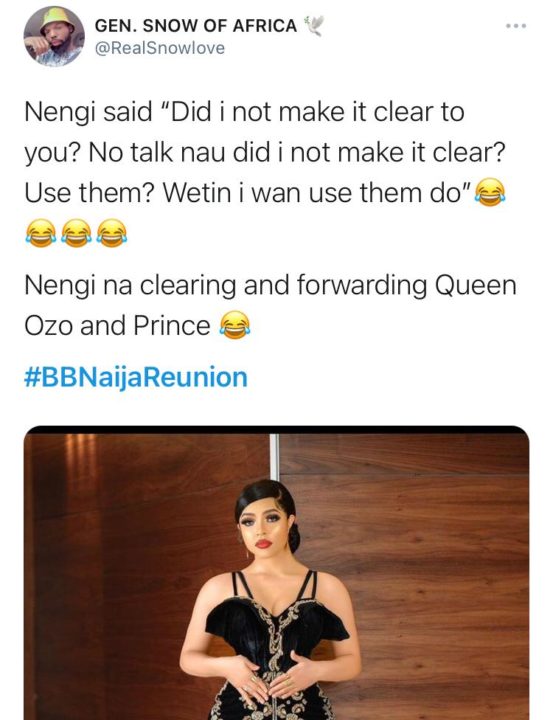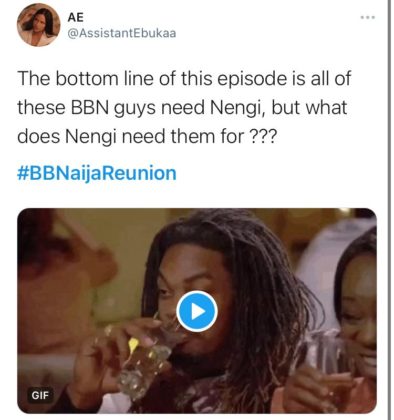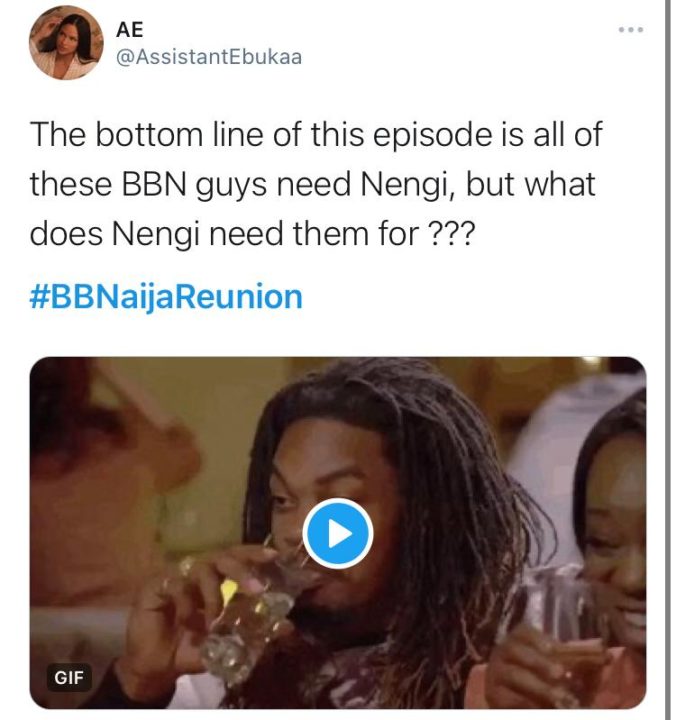 Another love triangle was between Dorathy, Wathoni, and Brighto. While Dorathy was trying to express herself, Wathoni was trying to cut in and this drew a full tongue blasting from Dorathy. She threatened to walk out of the show if Wathoni spoke to her again. In her words;
If she talks again, I'm going to walk out of here. Cos it's none of your fucking business. You're going to shut up because it's not your business. I said what I said. I'm gonna act how the f**k I wanna act. It's not about you. Nengi can speak, Ozo can speak. I do not want you to speak. I'm not even the cause of your problems.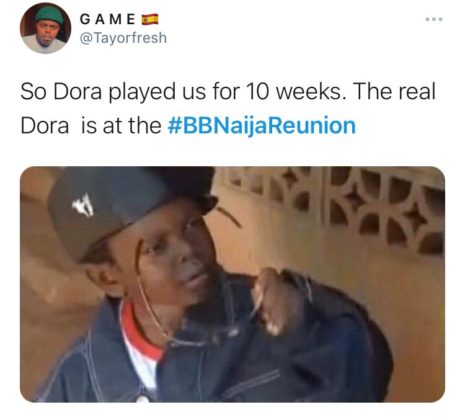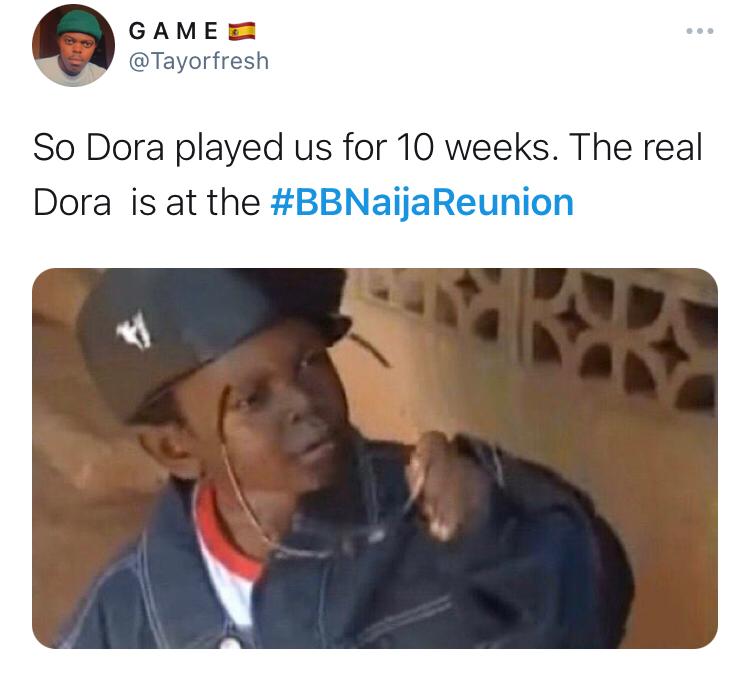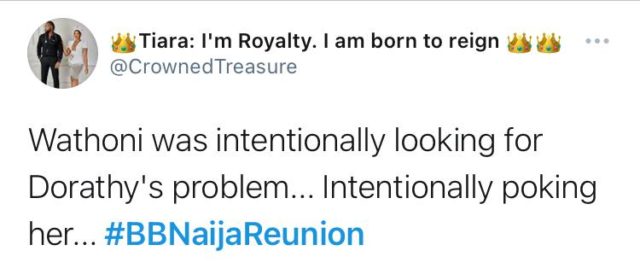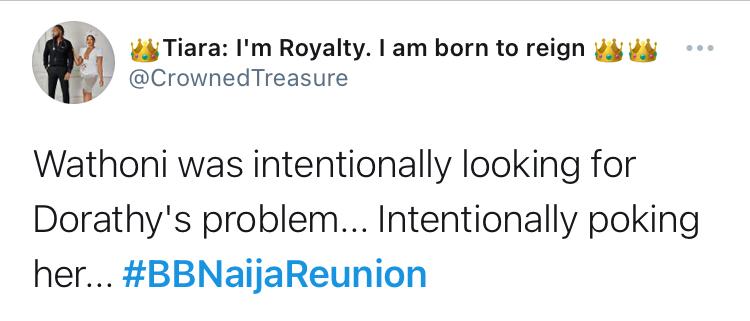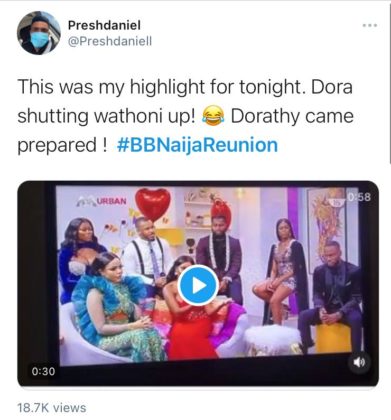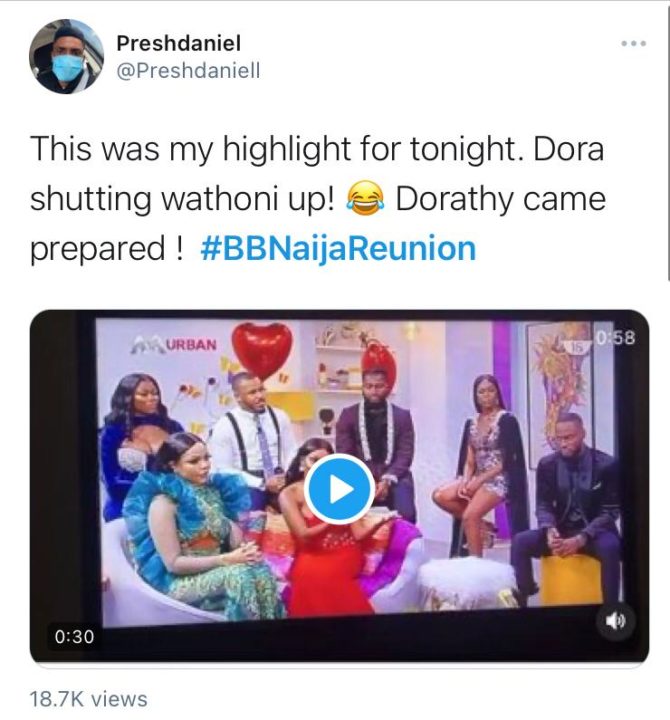 READ ALSO: #BBNaijaReunion : These Are The Top Highlights Of The Premiere Episode
Asides from the exchange of words between Dorathy and Wathoni, Prince also got into a bit of trouble himself with Neo and Ozo. When Prince said that Neo pushed him to chase Nengi, Neo cleared it up by saying he only gave him advice and it was not a push in any way. Ozo felt like Prince was mocking Neo's financial capabilities, and he came in saying, "King Kong doesn't need to beat his chest before people know he's there".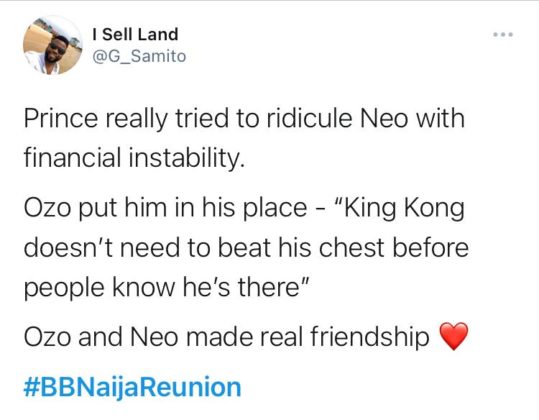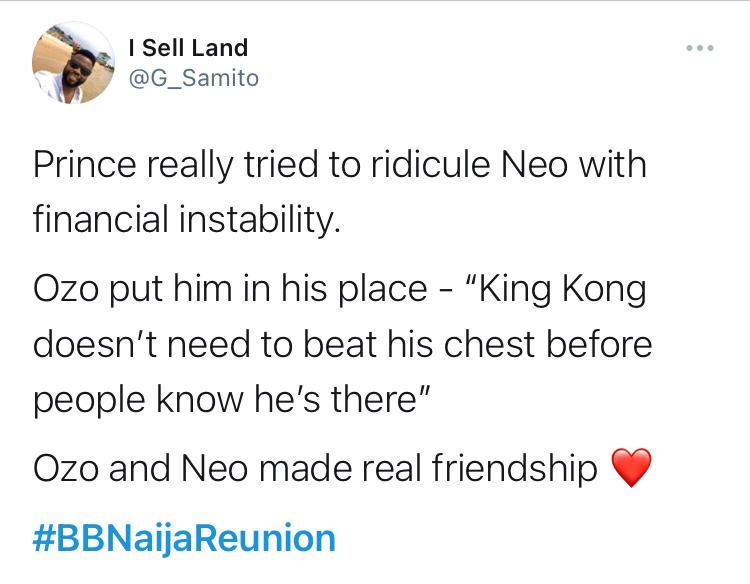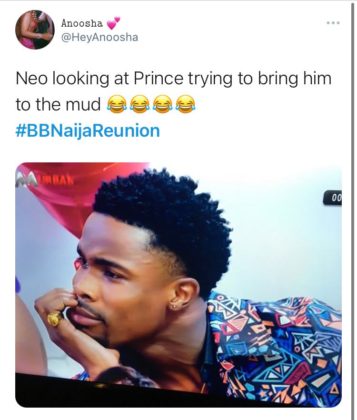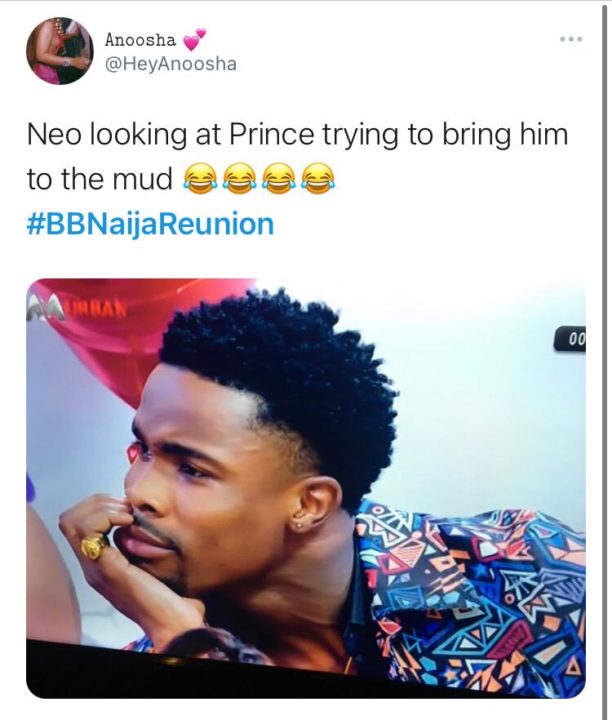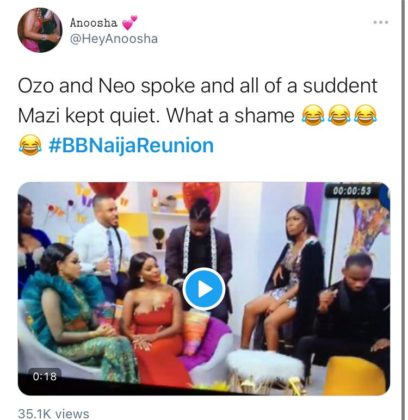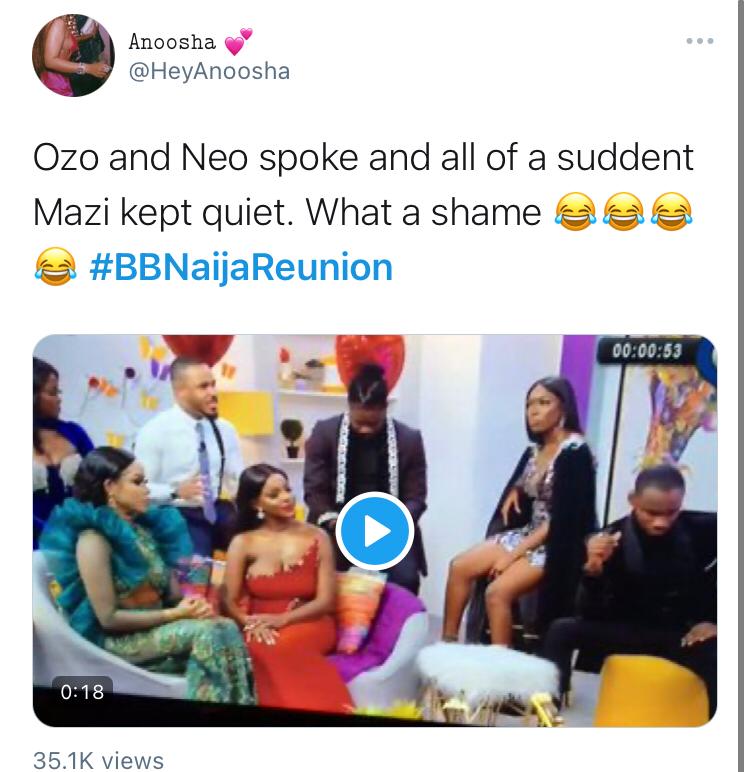 View this post on Instagram