2Baba Threatens To Slam Brymo With 1BN Law Suit For Defamation
SHARE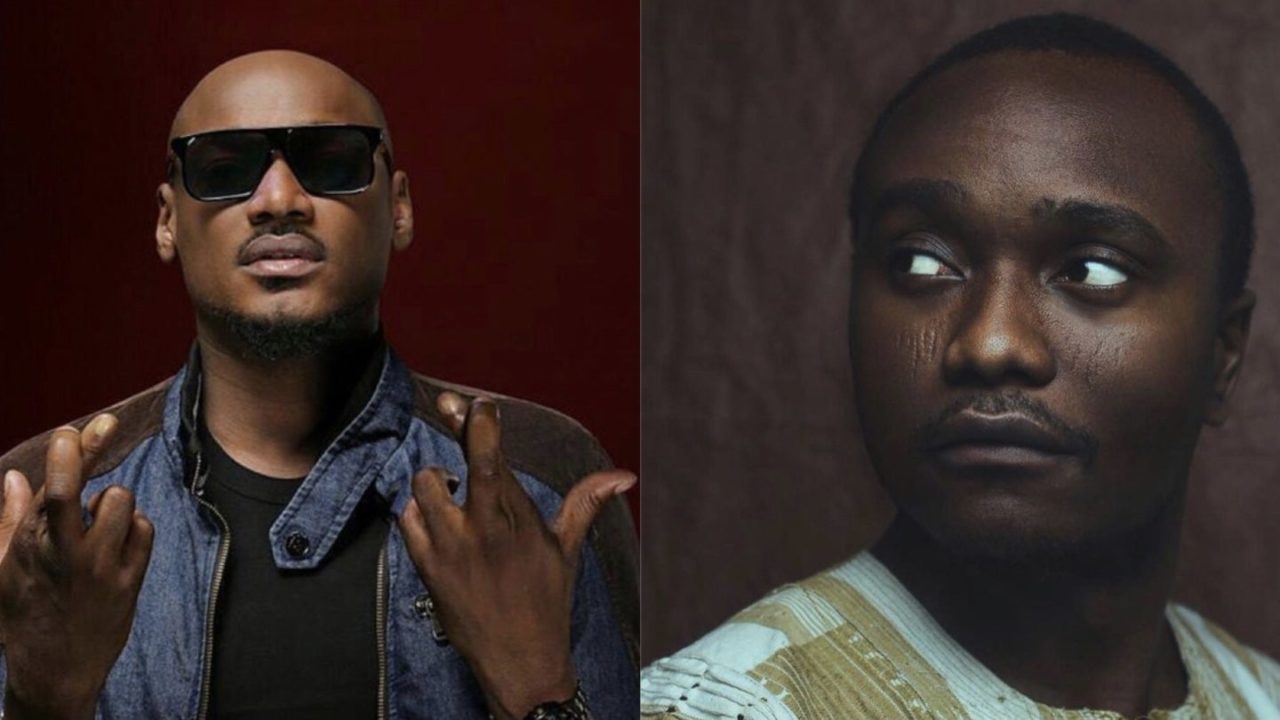 2Baba has threatened to sue Brymo for a billion Naira if he doesn't tender an unreserved apology to him in 48 hours.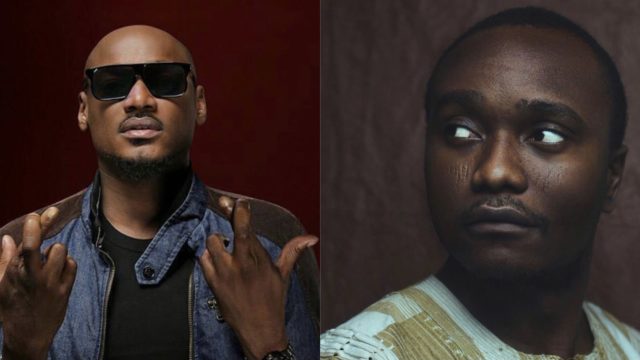 READ ALSO - Brymo Calls Out 2Baba Over Accusation Of Sleeping With His Wife
Nigerian veteran singer, songwriter and performer, Innocent Idibia, popularly known as 2Baba, has threatened to sue Brymo over the recent allegations levelled against the 'African Queen' Crooner.
Brymo took to Twitter today, Thursday, October 7, 2021, to share a letter he received from 2Baba's lawyer in which he was advised to tender an unreserved apology in the next 48 hours and delete his tweets about the allegations, or face a one-billion-naira defamation law suit. Part of the letter read:
The baseless and false accusation has caused unspeakable distress to our client and his family. You have also caused estimation to be lowered in the estimation of his friends, business associates and wilder members of the public and further caused him a significant loss of business...

...Should you fail or refuse to meet our demands, we shall perfect our client's instruction and pursue redress by seeking no less than one billionaire naira in damages against you in court
Brymo, who shared the letter, insisted that his initial tweets would not be taken down and he was looking forward to meeting in court. He wrote:
I have received this from Innocent Idibia's lawyers, or so it reads.. I'll advice they go on to court, as I insist on all my tweets asserted... they are not "nonesense"...
Brymo also shared other tweets as regards the brewing issue, including one that might have been directed at 2Baba, telling him that his reign is over.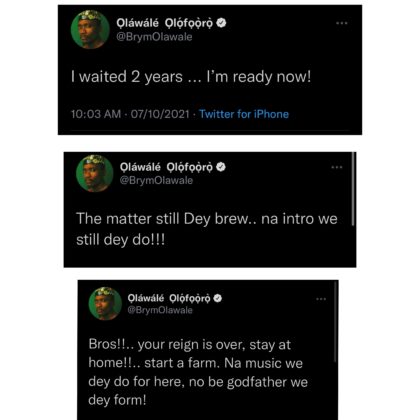 Recall that
Brymo called out 2Baba
via twitter over a case where he was allegedly accused of sleeping with the iconic singer's wife,
Annie Idibia
and as well gunning for 2Baba's throne in the music industry.