6 Nigerian Albums Nominated For The Grammy Awards | SEE FULL LIST
The Grammy award is viewed as the most prestigious music award in the American music industry, so Nigerian artists take pride in getting their albums nominated.
Ahead of the 64th edition of the Grammy awards scheduled for Monday, April 4, 2022, at 1 am WAT; we compiled a list of several Nigerian musicians who have received nominations as individuals for their albums or in collaboration with other artists.
We compiled a list of Nigerian artists acknowledged for their creativity and art with album nominations.
Which Nigerian Album Has Received A Grammy Award Nomination?
6. 'Black Times' by Seun Kuti And Egypt 80
'Black Times,' by Seun Kuti and the Egypt 80 band, received a Grammy Award nomination in 2018 in the World Music Category. 'The artist released as a CD Album black Times,' which Strut Records produced in 2018 himself. The creative artist became the second son of the Afrobeat giant Fela Kuti to bag a nomination at the prestigious Grammy Awards.
5. 'Odu' by King Sunny Ade
King Sunny Ade is one of the most influential Juju musicians in Nigeria. He has been nominated twice for the Grammy Awards for two different albums. He was nominated for the Best Ethnic or Traditional Folk Recording for the album "Syncro System" in 1984 and the Best World Music Album for "ODU" in 1999. Although he has won none of the categories, his impact by being one of the first artists to get nominated makes his achievement stand out.
Atlantic Records released the studio album "Odu" in 1998. It is an 11 track album that Andrew Frankel produced.
READ MORE: EXCLUSIVE Photos From Fireboy DML Apollo Tour USA - New York | SEE
4. 'Love Drum Talk' by Babatunde Olatunji
Babatunde has received a Grammy nomination once with his album, "Love Drum Talk," released on September 23, 1997, under Chesky Records. The 9 tracks classic album was Babatunde Olatunji's last commercial release and was nominated by the Recording Academy for1998 Grammy award for Best World Music Album. Babatunde, however, has won once at the Grammy Awards with Mickey Hart's album "Planet Drums" for Best World Music Album.
3. 'Twice As Tall' by Burna Boy
Burna Boy has bagged two nominations with his album twice for the Grammy Awards. The albums "African Giant" and "Twice as Tall" have both received the nod from the Recording Academy and bagged a nomination for the prestigious award.
The talented musician has bagged an award for the Best World Music Album with the album "Twice as Tall" in 2021. 'Twice as Tall' is Burna Boy's fifth studio album, released on August 14, 2020, by Spaceship Entertainment, Bad Habit, Atlantic Records and Warner Music.
The 14-tracks album had major collaborations from acts like Chris Martin of Coldplay, the legend Youssou N'Dour, Anthony Criss, Michael Omari, and several other heavyweights in the music industry.
2. 'Made In Lagos' by Wizkid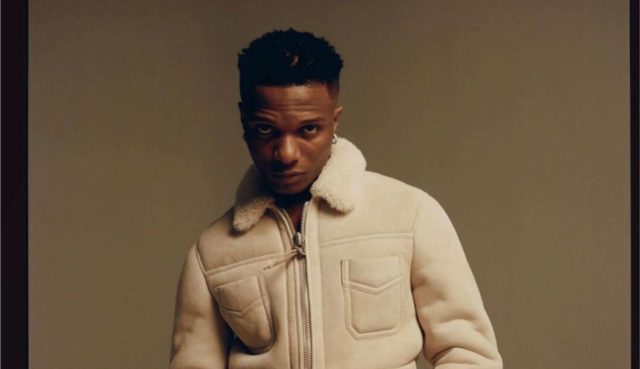 Starboy, Wizkid, has two Grammy nominations with the album "Made In Lagos" for the upcoming award ceremony on April 4, 2022. Starboy received a nod for the categories of Best Global Music Album and Best Global Music Performance for his hit song "Essence" on the "Made In Lagos" album.
The 14 tracks album is Wizkid's fourth studio album, released on October 30, 2020, by Starboy Entertainment and RCA Records. The album features major acts in the music industry from Burna Boy, Skepta, H.E.R., Ella Mai, Tay Iwar, Projexx, Tems, Damian Marley, and Terri.
Wizkid is a Grammy award winner in the Best Video category for his international collaboration with Beyonce on "Brown Skin Girl."
1. 'Legacy +' by Femi Kuti
The list would not be complete without mentioning an Afrobeat legend. Femi Kuti has one of the highest Grammy nominations for an African, as the legend has received a nod from the Recording Academy six times for the prestigious Grammy Award. Although he has won none yet, the consistent nominations show the Academy's appreciation for his art. Here are his albums that have been nominated: 'Legacy + (2021)' Fight To Win (2003), Day By Day (2010), Africa for Africa (2012), No Place For My Dream (2014), and others.
His latest nomination with the 'Legacy+' double album with his son Made Kuti comprises Femi Kuti's Stop the Hate and Made Kuti's For(e)ward.
'Legacy +' was produced by Sodi Marciszewer, who had worked with the legend Fela Kuti and was released under Partisan Records. 
Get Fresh updates from NotJustOk as they drop via Twitter and Facebook