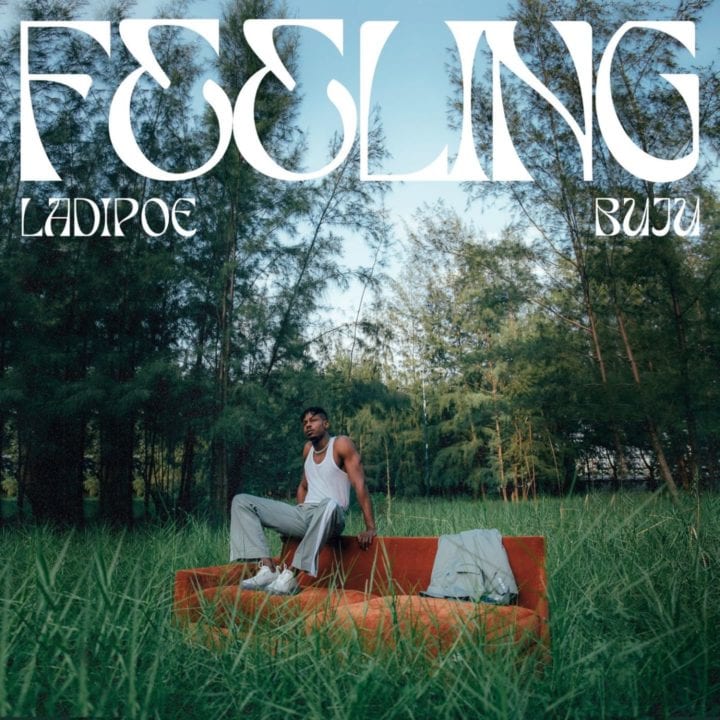 It's all good vibes this time as Mavin Records' rapper Ladipoe, employs Buju's vocals to deliver a new tune, 'Feeling' tune for the good times.
Artiste Name: Ladipoe
Song Title: Feeling
Featuring: Buju
Produced by: Andre Vibez
Record Label: Mavin Records
Country: Nigeria
Year: 2021
Feeling presents a sonic reprieve from our problems as Ladipoe raps about the need to find happiness even in the face of challenges. Life is short and the pursuit of happiness is what keeps us going. Here, Ladipoe and Buju say we should take a break, throw our hands in the air and let go.
'In these times, it's hard to be grateful', Ladipoe reflects, 'The scars on my face are not as deep as the ones inside. Still, I like the way I'm feeling'.
RELATED: Crayon feat. Rema - Too Correct
'Feeling' is a song about gratitude. It is a tune serenading the importance of tuning the bad thoughts off and projecting positivity. Here, Ladipoe's ingenious writing and immaculate delivery are on showcase yet again, further solidifying his place as one of the country's best lyricists and the true leader of Nigeria's hip hop's revival.
The song also features Afrobeat revelation, Buju and the duo's vocals converge seamlessly over Andre Vibez's production. This one is a timeless classic and it is dedicated to everyone who is living their best life.
Stream Or Download Ladipoe 'Feeling' Mp3 Here