Is 'Leave Me Alone' Video By Harmonize Inspired By Kendrick Lamar's 'All The Stars' | SEE REVIEW
SHARE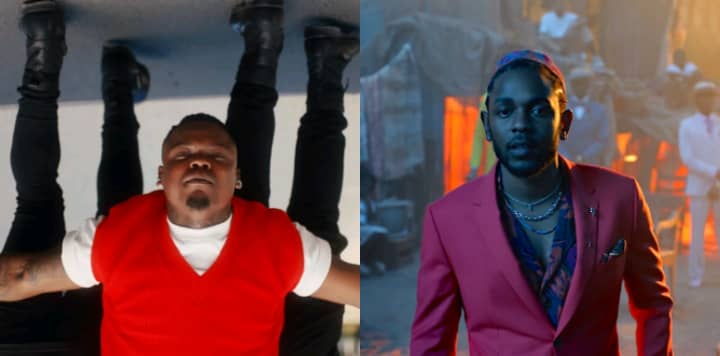 Harmonize has recently released his highly anticipated Leave Me Alone video featuring the talented Abby Chams and in one of the scenes, Harmonize seems to follow the trail of Kendrick Lamar's 2018 blockbuster, All The Stars. See Full Review!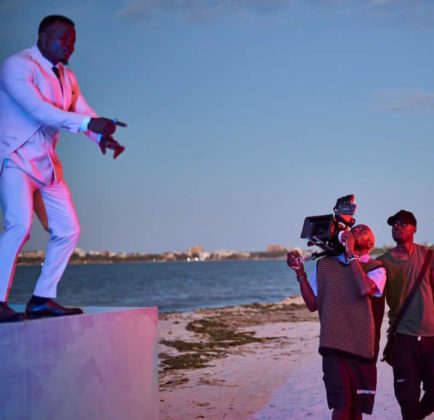 Konde Boy Harmonize is known for many things, creativity being one of them, and his recently released visuals of Leave Me Alone featuring Rockstar Africa's Abby Chams seem to paint that fact in perpetuity. The video is directed by Oscar-deserving Director Kenny who also devised Yope Remix, which is the most-watched music video in East Africa of all time. 
Leave Me Alone is not like any other typical Bongo Fleva music video because from the beginning where Harmonize is seen singing in an upside down position while being pulled by people wearing black leather, dressy Chelsea boots to the end, it is without a doubt that, Director Kenny was intending to input the "How did he do that?" question in the minds of millions of people who watch the video.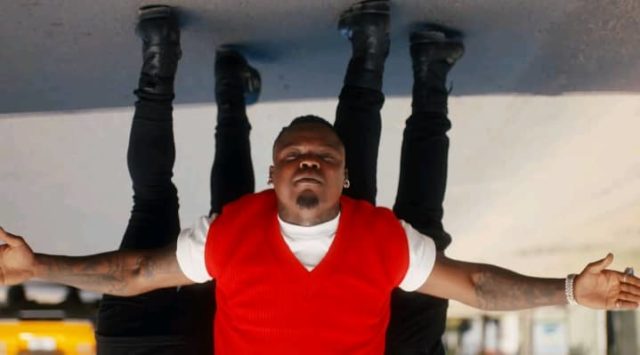 After earning intense criticism for using too many colors in his visuals and too much recycling of his video sets, soon after ditching WCB Wasafi, Director Kenny seems as rejuvenated as ever as he has now focused on creating mysterious and enigmatic videos that would make fans in a state of a question mark, a trick he also pulled in Marioo's Dear Ex video. 
One of the most eye-catching parts of the Leave Me Alone video was the last scene which finds "monumental" Harmonize and Abby Chams standing in what seems to be like a straight LED light bar which is elevated on top of the sea with "Minute" guitarist wearing red suits while playing the guitar on the sides.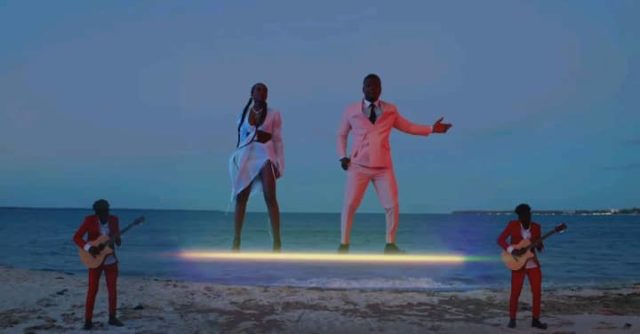 When you decide to turn a blind eye to the fact that, the scene looks manufactured, unrealistic and amateurish, it is also true that the scene is a sample from Kendrick Lamar's 2018 hit, All The Stars. Of course, the colors, vibrancy, and even the positioning of the two videos are different but the fact that, the idea of the aforementioned scene in the two videos is the same still remains relevant.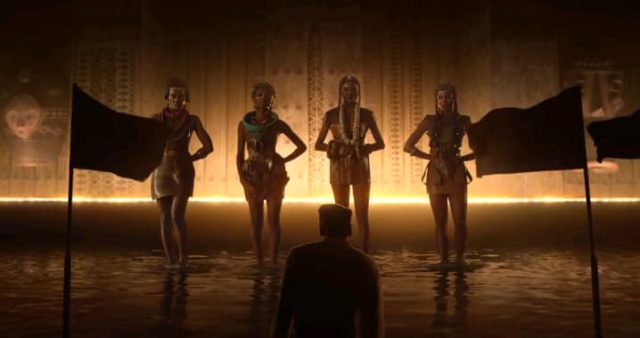 Whatever the case is, the award-winning director Kenny has created excellent visuals and still holds the benefit of the doubt card of whether he has really duplicated the scene, has been innocently inspired by Kendrick's visuals, paid homage to them, or he has never even seen the All Stars video by Kendrick before and the whole scene was his original creation.