Tanzania's National Assembly Speaker, Tulia Ackson Comments On Diamond Platnumz's Newly Bought Helicopter | SEE DETAILS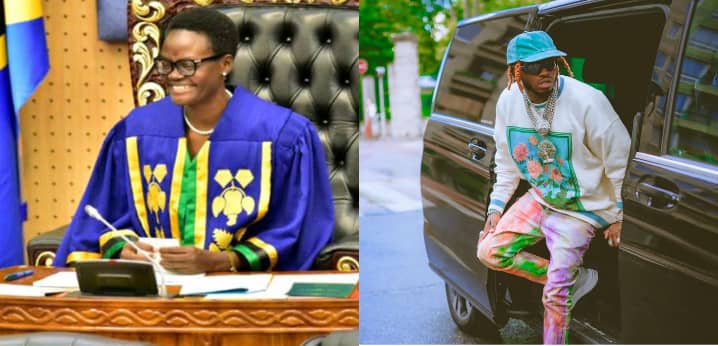 Diamond Platnumz newly purchased Helicopter has continued to make headlines in Tanzania, after the Speaker Of Tanzania's National Assembly Tulia Ackson, commented on it.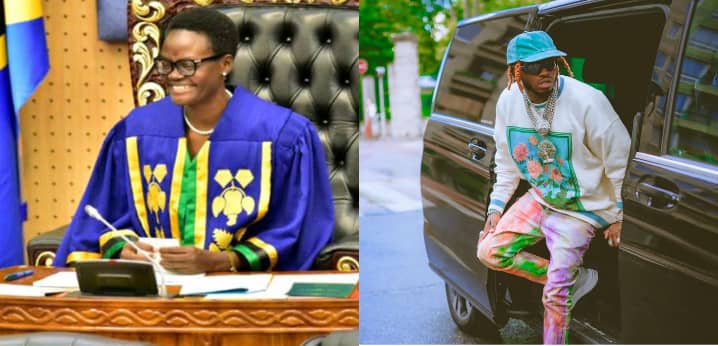 Naseeb Abdul famously known as Diamond Platnumz is once again on the news after the Honorable Tulia Ackson who is the Speaker Of Tanzania's National Assembly commented on his newly bought helicopter. Tulia Ackson's comments come a few days since Diamond Platnumz announced on his Instastory that he bought a new helicopter, making him the first Tanzanian artist to do so.
Tulia Ackson who is one of the most influential and cherished women in Tanzanian politics made the comments at the launch of Barnaba Classic's "Love Sounds Different", in which she admitted that even though Diamond Platnumz's decision to buy a helicopter may be unpopular among people of old generation but due to the current nature of the music industry, the helicopter is a form of investment, as stated by Diamond Platnumz himself.
"The old generation may question why Diamond Platnumz has bought a helicopter. But this generation and the current music industry want things to go at a fast pace. As he said it himself (Diamond Platnumz) it's an investment but I didn't know if it was an investment until I heard himself say it here, that it's an investment."
Apart from the helicopter, Diamond Platnumz is expected to unveil a private jet that he has been teasing for some time now.